So, school is almost out and it's time to get your patio ready for summer entertaining. You've gotten your outdoor seating area ready with your new cushions, planters all filled with your favorite spring colors, and now all you need is…..well a reason to throw a party & some guests! BOOM – Summer Love – here we come!! 10 Ultimate Outdoor Summer Party Essentials.
But before you send out the evites, are you sure you have everything you need? Here are the 10 Ultimate Outdoor Summer Party Essentials to make your Summer 2019 hashtag- worthy!! Kick back, relax and let the unforgettable family memories begin 🙂
***NOTE*** This post contains affiliate links which means that I will receive a small compensation if your purchase something from these links. Please see my privacy and disclosure policies below. Thanks for your support. 🙂
---
10 ULTIMATE OUTDOOR SUMMER PARTY ESSENTIALS
Hosting an outdoor party should be a fun, easy, and relaxing way to hang out with your family and friends. So to make your party planning easier, I have divided out the party essentials into 3 categories:
1: WELCOME YOUR GUESTS – setting the scene
2: ENTERTAIN YOUR GUESTS – hostess with the most-ess (LOL)
3: MINGLE WITH YOUR GUESTS – a time of gathering
This way you'll be able to do a "walk through" of your party, and see it through the eyes of your guests. It will be kind of like a dress rehearsal, & you can tweak things as you go along.
So, let's get to the goodies!!
---
10 ULTIMATE OUTDOOR SUMMER PARTY ESSENTIALS
Doormats
Outdoor Lighting
Raised Planters/Window Boxes/Trellises
Storage Benches/Planter Benches
Bar Carts
Melamine Dinnerware & Stemware
Outdoor Ice Chests, Beverage Tubs, Beverage Dispensers
Fire Pits
Lawn Games
Cushion Storage Boxes
***Scroll to End of Post to skip directly to the shopping portion – with pictures of all items included. Plus, a sneak peek with one at my house!! ***
---
WELCOME YOUR GUESTS
NO. 1 – Doormats
If you want to welcome your guests with a smile, then check out these adorable doormats I have found. Summer is all about the laid-back and "fun" you, so choose one that reflects your inner spirit.
Your guests will automatically feel your relaxed hostess vibe and the "real" party can begin asap – lol!! Choose neutral colors if you want your doormat to blend in with your outdoor seating decor, or choose fun happy colors to add a pop of energy.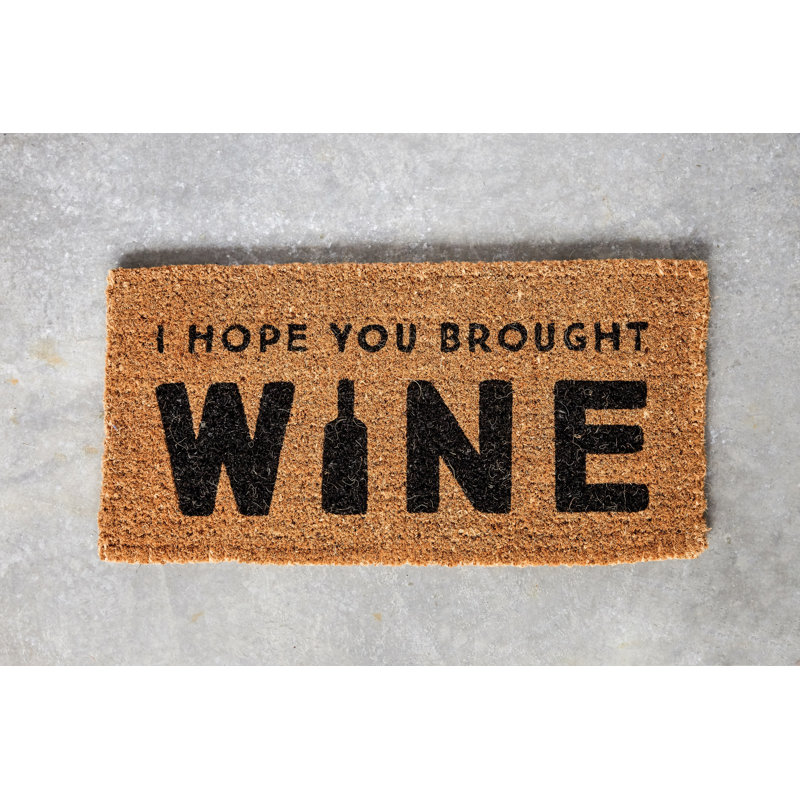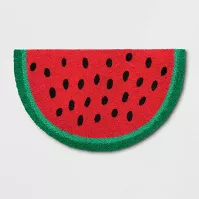 Shop Doormats: Wine Mat, Watermelon Mat 1 (MINE), Watermelon Mat 2 (more options available), Hello Mat 1, Hello Mat 2
---
NO. 2 – Raised Planters/Window Boxes/Trellises
Who doesn't love plants in their backyard or patio? They bring life, color, and scenery to a blank space and make our hearts smile with joy!! So, why not bring that feeling to elevated areas with raised planters, window boxes, and trellises?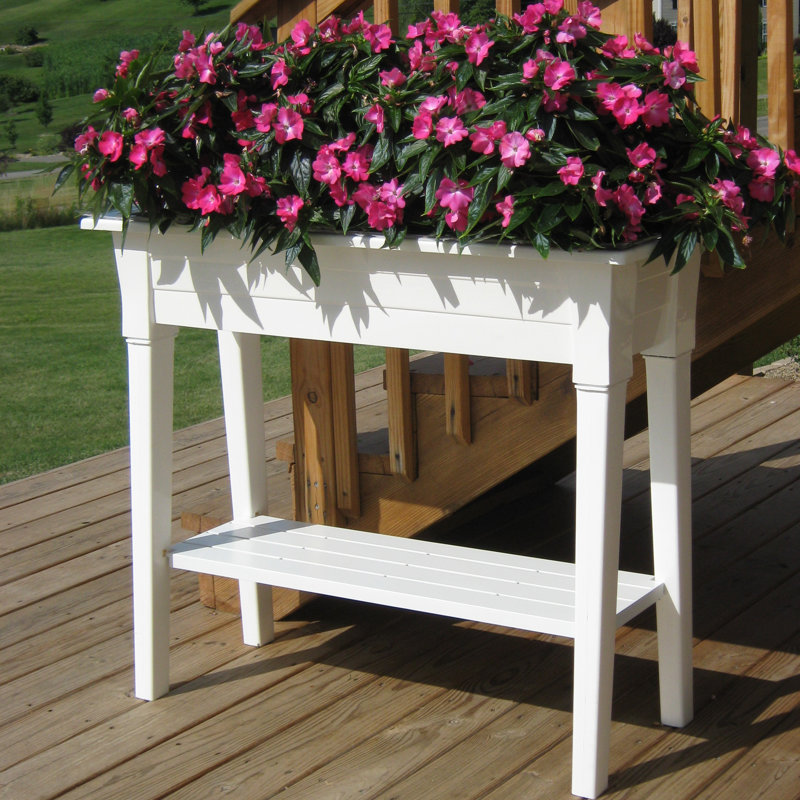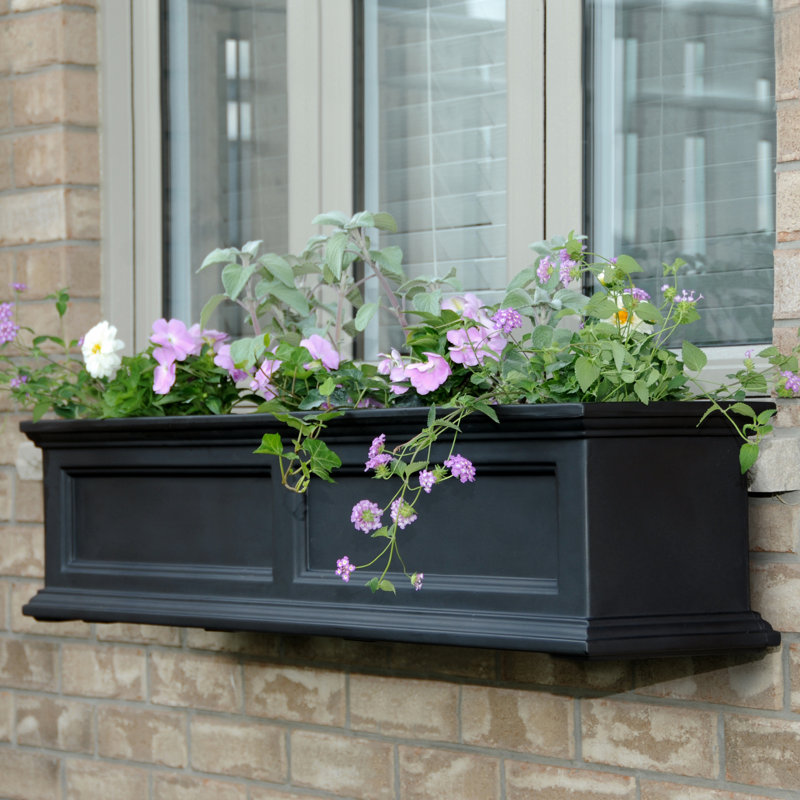 Shop Raised Planters: Option 1, Option 2
Shop Window Boxes: Option 1, Option 2
Shop Trellises: Option 1, Option 2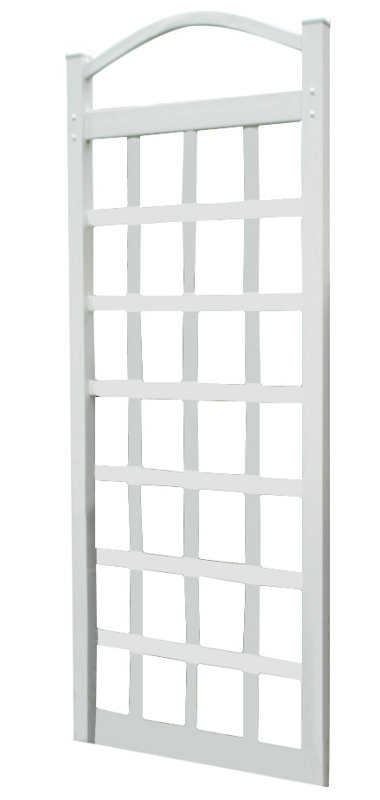 ---
NO. 3 – Outdoor Lighting
Lighting is such a fun (yet important) element of outdoor living and outdoor entertaining. You can really express your own personality through light fixtures, and you don't have to compromise style when on a tight budget.
Wall Mount Outdoor Lighting:
Wall mount lights add subtle ambiance, function, and style all at the same time. These lights really set the tone for your backyard design and vibe. Is your look more classic and traditional or boho and eclectic?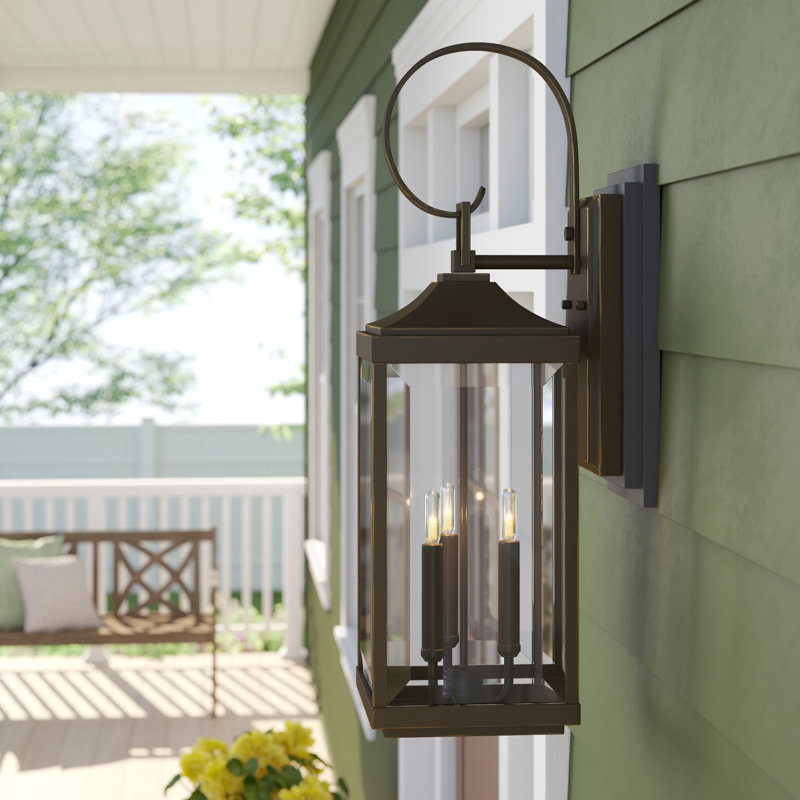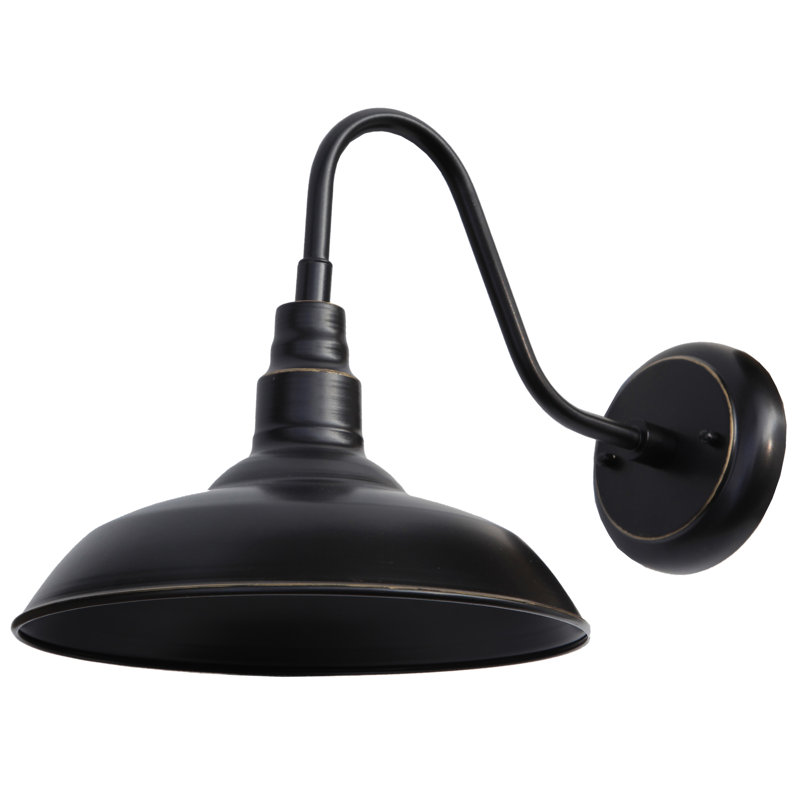 Shop Wall Mount Outdoor Lighting: Option 1, Option 2, Option 3, Option 4, Option 5, Option 6
---
Landscape Lighting:
Landscape lighting adds the most drama to you outdoor space, but is probably the most over-looked design element. It's a very small price to pay to "introduce" your outdoor patio area to your family and friends with these hidden lights.
They highlight and accent gorgeous, lush green landscapes and planted trees, and also help light the paths of your sidewalks and steps. Use solar lights to help save money.
Shop Landscape Lighting: Option 1, Option 2
---
Lanterns:
Using Candle lanterns is the easiest way to add light and ambiance to your backyard oasis, and is easy on the wallet also. They come in a variety of heights, styles, and colors. They are definitely one of my favorite patio essentials – I LOVE them!!
If you want to go FULL – drama, then choose the taller sizes (like 29″H or 32″H). Looking to highlight an area, sprinkle a combination of sizes around the pool, on accent or dinner tables, and even benches. If you're going for a farmhouse look, hang different sizes and heights in your trees. Just make sure the limbs can support the weight.
***TIP*** I would definitely encourage you to bring these metal lanterns indoors, when not in use. I know they always say indoor/outdoor, but metal rusts. If you choose to keep them outdoors indefinitely, you can always do a little touch-up painting each year (not a biggie).
Shop Lanterns: Black, Black 2 (more colors), White, White 2 (more colors), Outdoor Candles
---
NO. 4 – Storage Benches/Planter Benches
These storage benches come in very handy to provide extra seating and storage. Having the back provides additional support and keep things from blowing around. Plus, it gives your outdoor space a little coastal farmhouse charm.
Store extra patio cushions and pool toys inside the hidden portion, and hold your guest's beach bags, towels, and shoes on the seating portion. Plus, you can hang towels on the back of the bench to dry while entertaining your guests at the pool.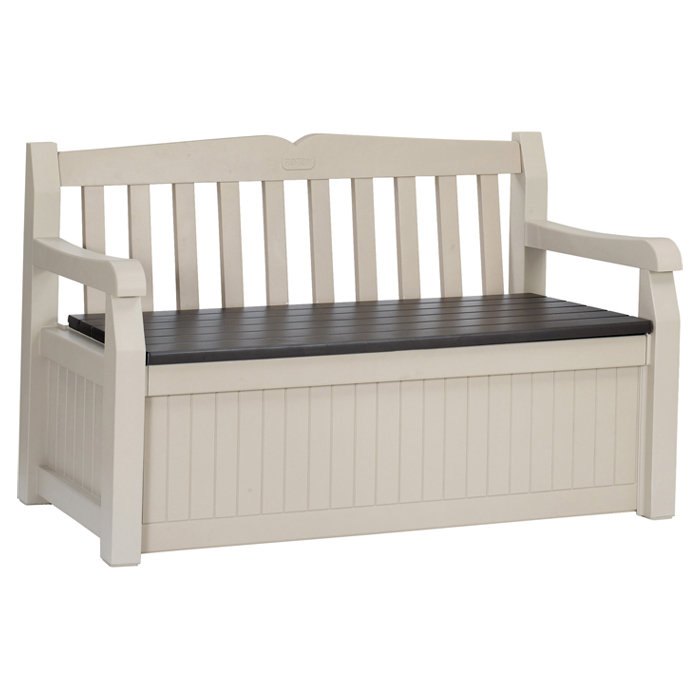 Planter Benches:
The planter bench stores…well….uhh… plants – LOL!! I just had to include it here because it is so adorable and functional!! Use it against a wall to give a little pop of color, or use 2 or 3 together and frame out a seating area around a fire pit or deck.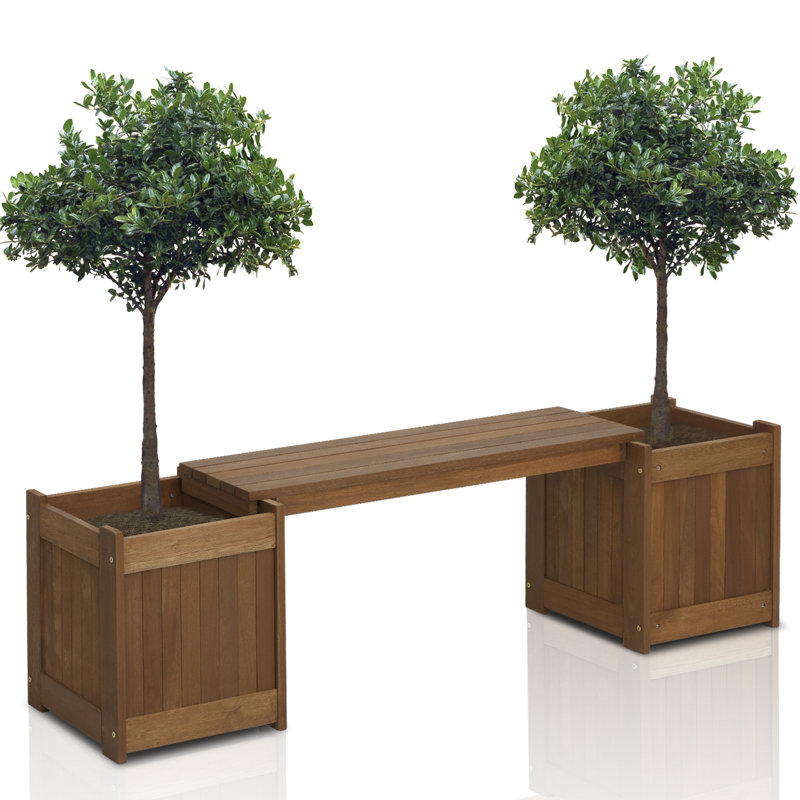 Shop Storage Benches: Option 1, Option 2, Option 3
Planter Bench: Option 1, Option 2, Option 3, Option 4
---
ENTERTAIN YOUR GUESTS
NO. 5 – Outdoor Bar Carts
Nothing says Outdoor Summer Party more than a bar cart – on wheels. These rolling bar carts are the ultimate entertaining accessory to accommodate all of your outdoor party needs, and help make entertaining easy and enjoyable.
They provide long, flat surfaces for food preparation and serving, hooks for grilling utensils and pot holders, a condiments section, a spice rack, and even a paper towel roll (option 1). Use the hidden storage to store extras like water bottles, paper goods, and even charcoal.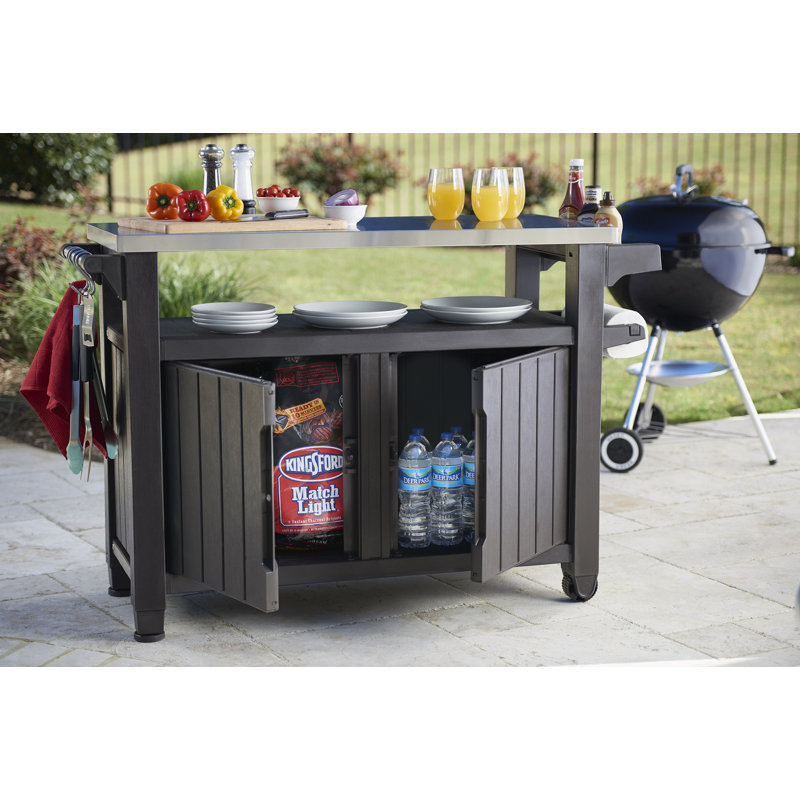 Shop Outdoor Bar Carts: Option 1, Option 2, Option 3
---
NO. 6 – Melamine Dinnerware & Acrylic Stemware
No summer party is "safely" complete without melamine dinnerware & stemware – LOL!! They have come a long way since their introduction, and are available now in tons of patterns, colors, and styles.
Plus, they are dishwasher safe and very user- friendly. You don't have to worry about your bestie dropping one of your glass wine stems (you know that's happened – HA!), or one of your kiddos dropping a ceramic plate.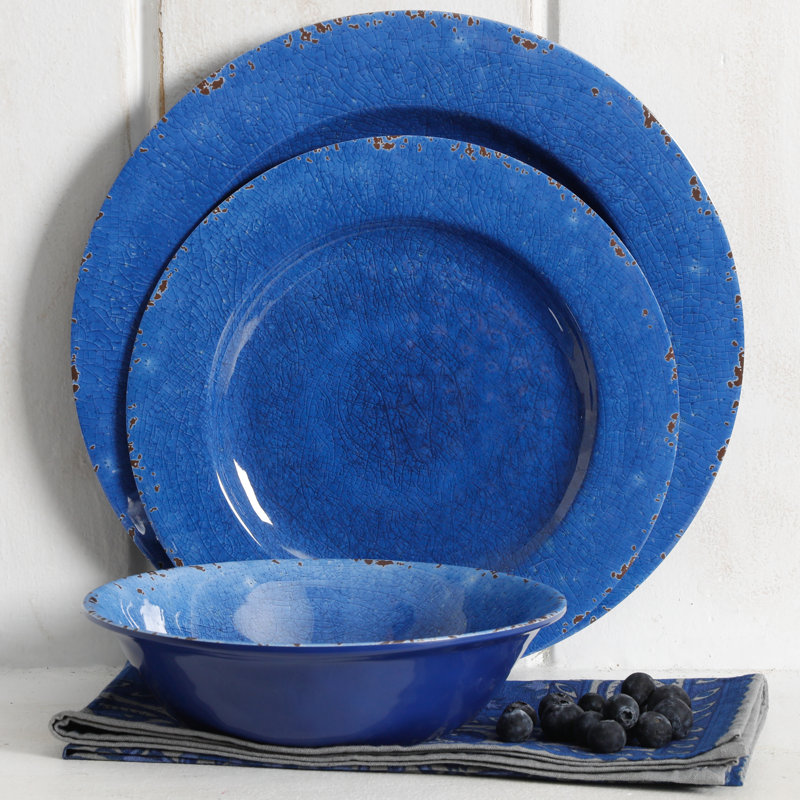 Melamine & Acrylic
These are becoming more and more popular for everyday use as well, especially when you have younger kiddos. They are perfect when teaching kids how to help clear the table after dinner, or help empty out the dishwasher – without fear of breaking them 😉
Shop Melamine Dinnerware: Blue Solid Set – more colors), Blue Pattern Set, Blue Pattern Plates Only, Terra Cotta Set
Shop Acrylic Stemware: Clear, Turquoise, Cobalt
Shop Acrylic Tumblers: Clear, Turquoise, Cobalt
---
NO. 7 – Outdoor Ice Chests, Beverage Tubs, Beverage Dispensers
This is probably #1 on everyone's must-haves list for Summer Fun!! It doesn't matter if you're throwing a Memorial Day Party, Fourth Of July Party, Graduation Party, Pool Party, Kid's Birthday Party, Back to School Party, or even a Labor Day Party – ALL Summer Long – chilled drinks are a MUST!!
I've rounded up several options ranging from ice chests on wheels, to wicker or wooden ice chest boxes, to ice chest stands. Whatever your style is, there is an outdoor ice chest that fits your outdoor living style.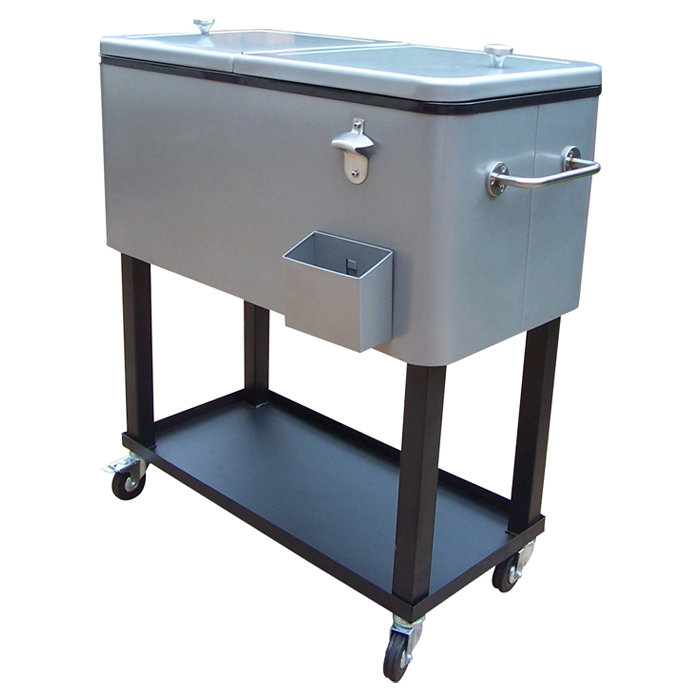 Shop Ice Chests:
On Casters: Option 1, Option 2, Option 3, Option 4
Outdoor cooler (stationary): Wicker, Wooden, Galvanized Metal Beverage Tub
Beverage Dispensers: Option 1, Option 2, Option 3
Bar Cooler: Option 1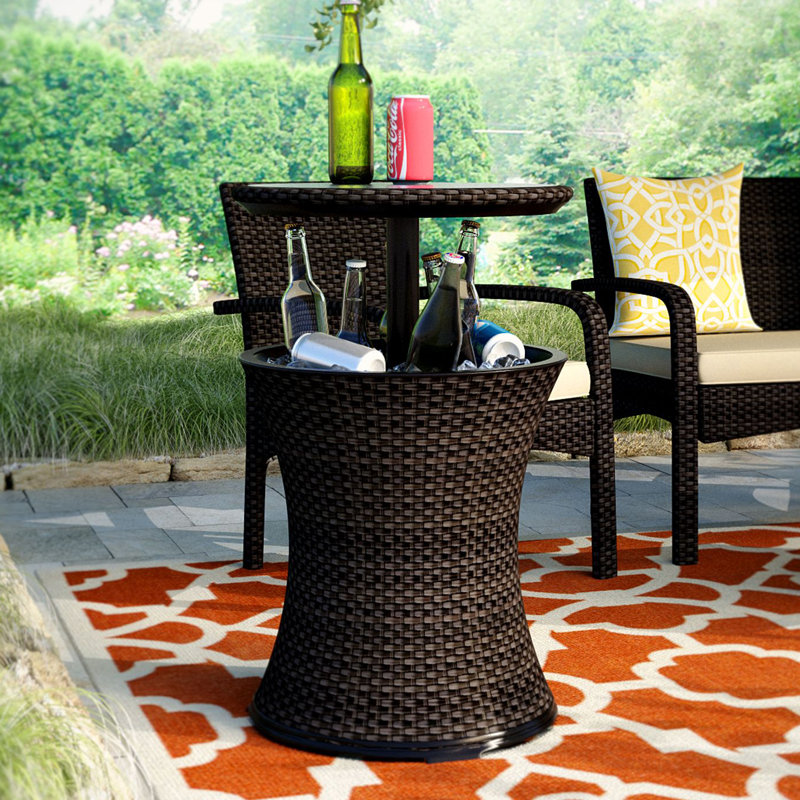 ---
MINGLE WITH YOUR GUESTS
NO. 8 – Fire Pits
Fire Pits are the perfect addition to your outdoor patio, that you can use all year long. They make a gorgeous focal point, and create a quiet coziness for your outdoor living space.
Use them in the evenings for an adult cocktail party with family and friends to create a little ambiance. Or use them to toast marshmallows for s'mores, for a kid-friendly Memorial Day or Fourth of July Party. No matter where you decide to put it, it is sure to gather people together.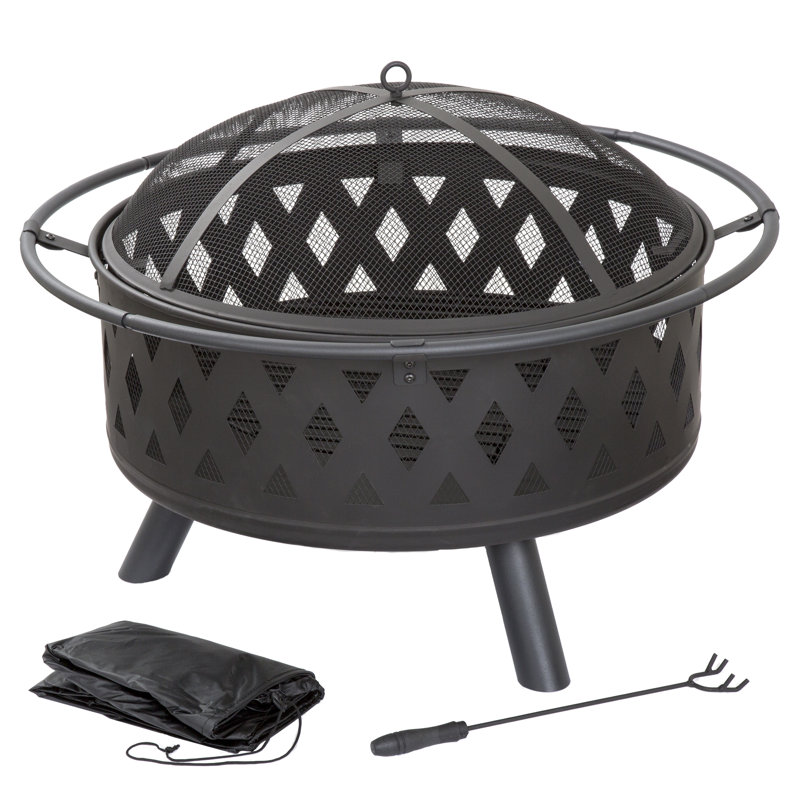 Shop Fire Pits: Option 1, Option 2, Option 3, Option 4, Option 5
---
NO. 9 – Outdoor Lawn Games
Summer gatherings are just not complete unless there's a little friendly competition. So bust out the lawn games and bring the party to life. These games are ideal for an adult get-together, and also kid-friendly for family events.
Couples can play against other couples, or try to play girls against guys for added fun. Do the same with families: one family against other family, girls against guys, or kids against parents.
It's a great way for people to get to know one another, and for everyone to feel included. Win- win!!
Shop Outdoor Games: Cornhole (beanbag) Toss, Rollzee Dice Game, Ring Toss, Washers
---
NO. 10 –

Outdoor Storage Boxes
These storage deck boxes are a must-have for outdoor organization. They come in various sizes and styles to accommodate all of your backyard needs.
Use them to store patio cushions, pool toys, planting/garden accessories, extra towels, & more. They are light weight so you move them around easily, and can serve double-duty as extra seating or accent tables.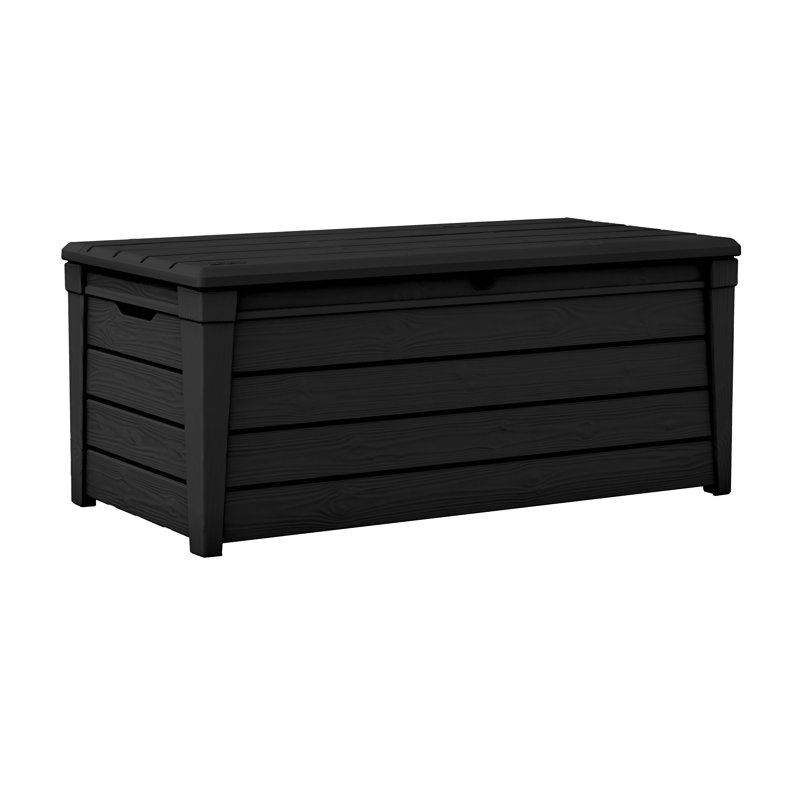 Shop Storage Boxes
Small: Option 1, Option 2, Option 3
Large: Option 1, Option 2, Option 3, Option 4
I hope you found one or 2 essentials to get your outdoor living space summer ready!! And you have the best. summer. EVER!!
So, which one if your absolute FAVORITE??!! Let me know!
LOVE & SUMMER HUGS 🙂
Want more spring, summer & outdoor inspiration try:
31 Cheerful & Colorful Spring Wreaths
15 Easy Valentine's Day Decorating Ideas (You Have To Try)
14 Easy Patriotic & Memorial Day Decorating Ideas
9 Affordable Ways to Update Your Outdoor Patio
33 Patio Seating Options All Under $500
DIY Painted Flower Pot Tutorial: Blue Top
Painting Garage Doors Tutorial
10 Ways To Add Color To Your Entry
---
Here is a picture of the watermelon doormat "party essential" on my front porch – I love it! It just screams summer fun – doesn't it?
---
*** THE OUTDOOR SHOP ***
(CLICK ON PICTURE)