If you are looking to find a cheerful spring or Easter wreath this year, you're in the right spot. I put together your favorites from my two other posts: 24 Adorable Easter Front Door Wreaths and 31 Cheerful & Colorful Spring Wreaths, and made one big list. Now you can find the color and style you want, with the link provided right at your finger tips. And if you're not ready to close the deal, you'll still find wreaths that are sure to put a smile on your face, and bring a little joy to your heart. Here are 24 Best Spring & Easter Wreaths To Buy.
***Note: This post contains affiliate links which means that I will receive a small compensation if you purchase something from these links. Please see my privacy and disclosure policies below. Thanks for your support. 🙂
---
24 Best Spring & Easter Wreaths To Buy
I tried to include a little bit of all of your:
Favorite Wreath Styles
cottage
modern farmhouse
coastal
boho
shabby chic
Wreath Essentials
can be personalized/monogrammed (or with initial)
are definitely whimsical
come in different sizes
can be used on front doors (or indoors also)
are in a wide range of prices to fit all budget needs
support small businesses via etsy shops
some can be used throughout the summer season too
Ok, let's get to the 24 Best Spring & Easter Wreaths To Buy.
---
24 Best Spring & Easter Wreaths To Buy
Wreath Color Categories:
Classic Whites
Sunny Yellows
Precious Pinks
Spring Greens
Beautiful Blues
Lush Lavenders
---
24 Best Spring & Easter Wreaths to Buy
Classic Whites
These stunning white wreath styles are classic and simple, yet fun and fresh! They add a touch of understated elegance to your spring front door vignette.
Is this your style?
Size: 20 Inches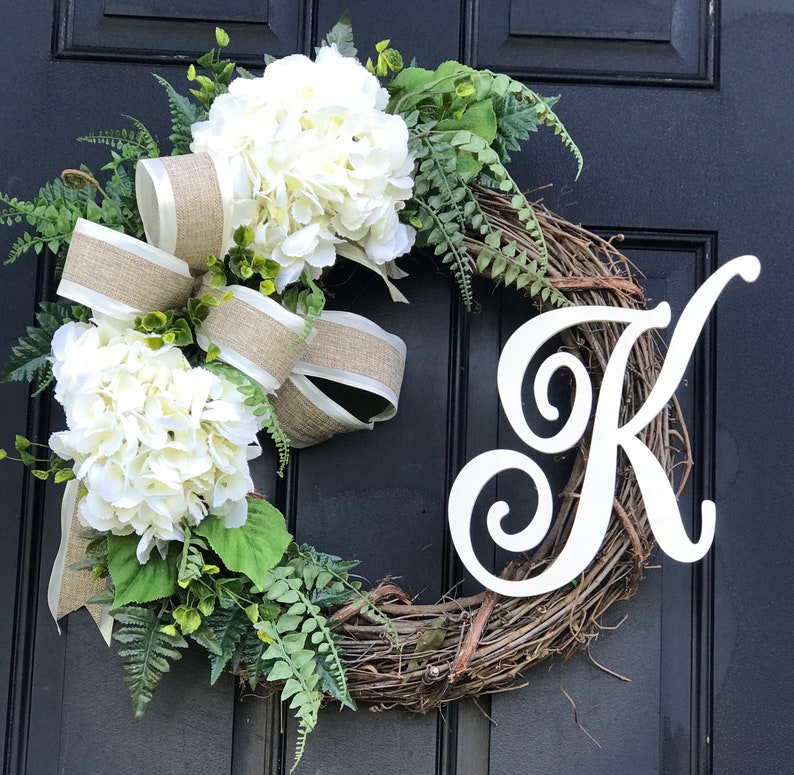 Size: 22 Inches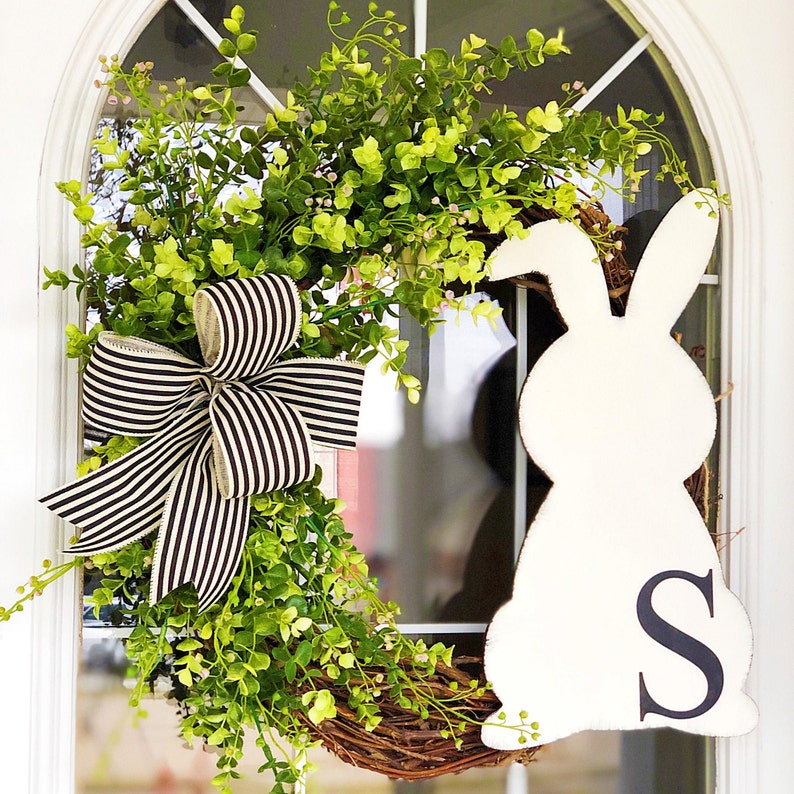 Sizes: 18 Inches & 21 Inches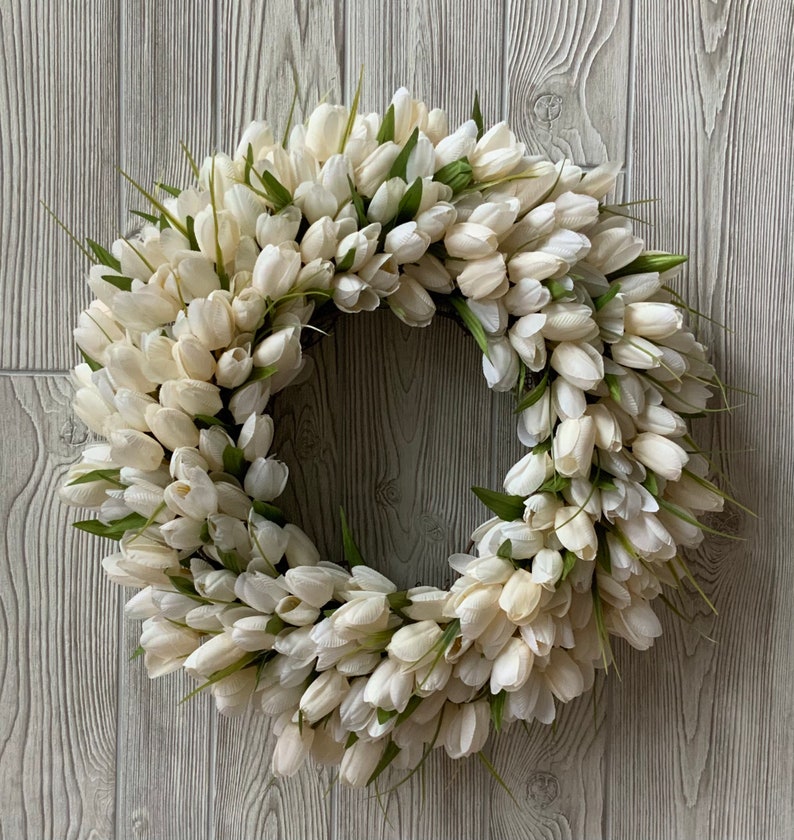 Size: 20 – 21 Inches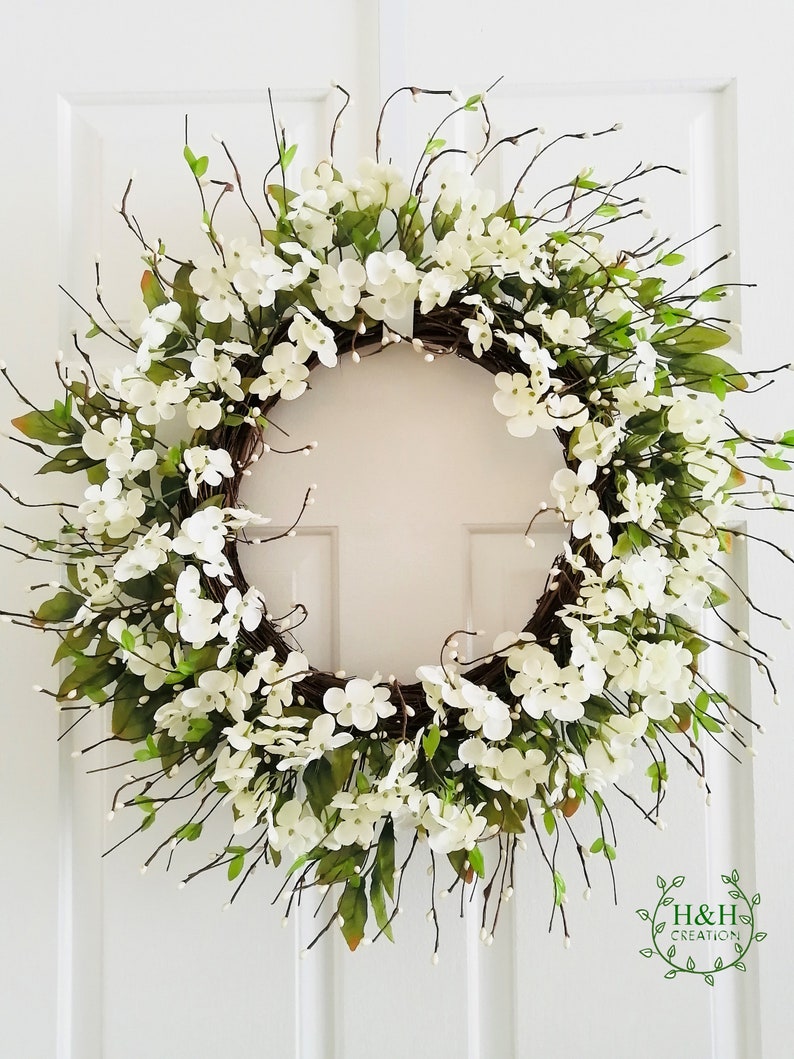 ---
Sunny Yellows
These cheerful and sunny yellow wreath styles are sure to bring a pop of color to your front porch, and make your family and friends smile.
Is this your style?
Size: 24 Inches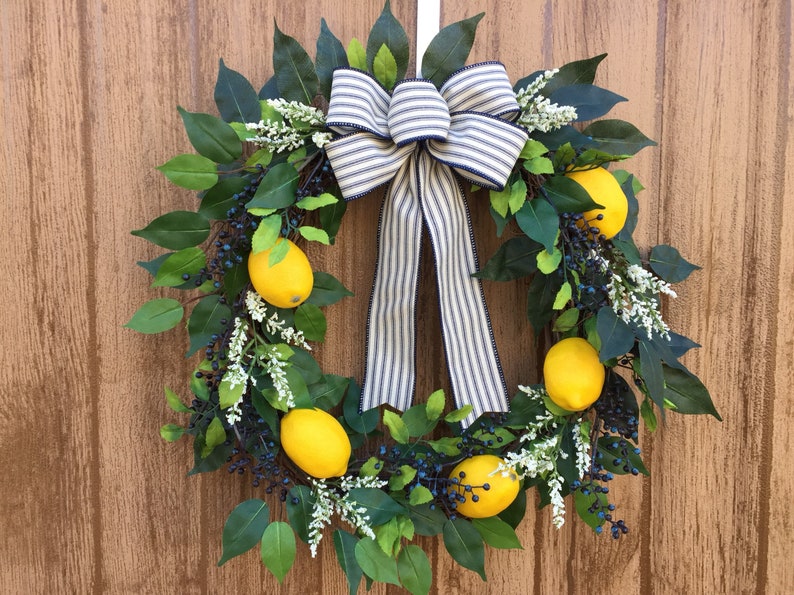 Size: 33″H x 17″W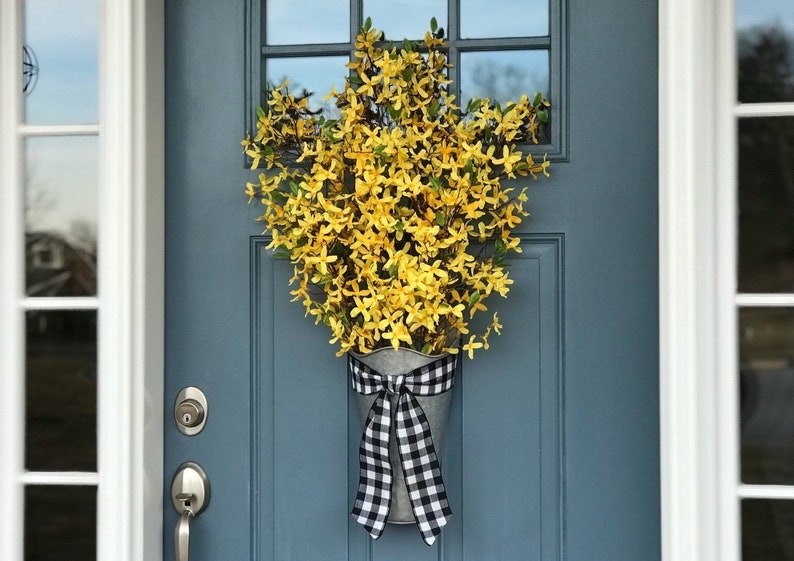 Size: Contact Shop Owner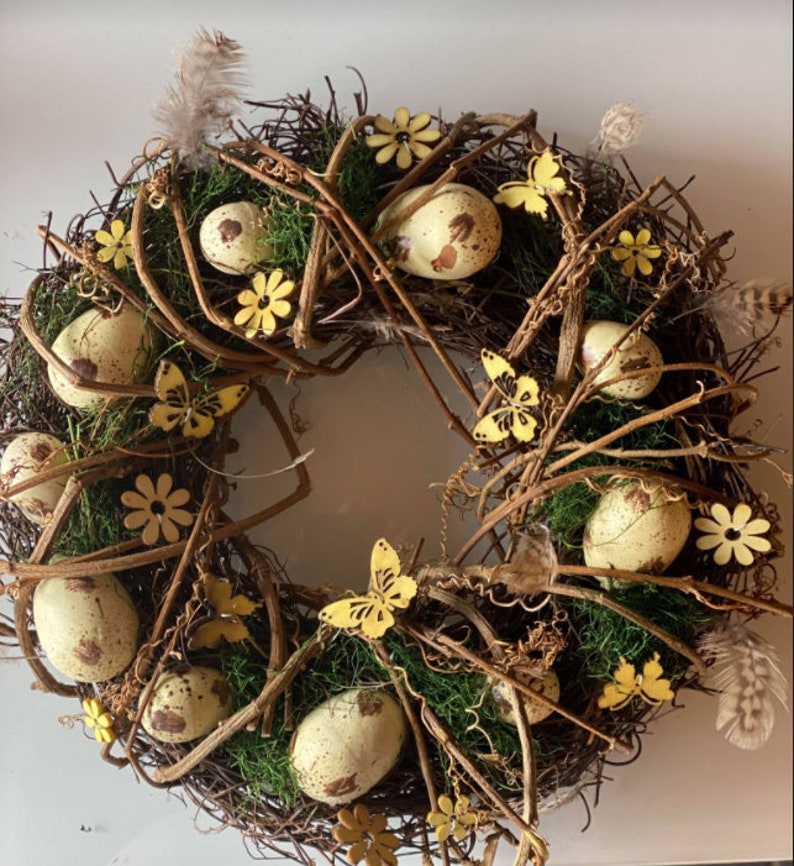 Size: 20 Inches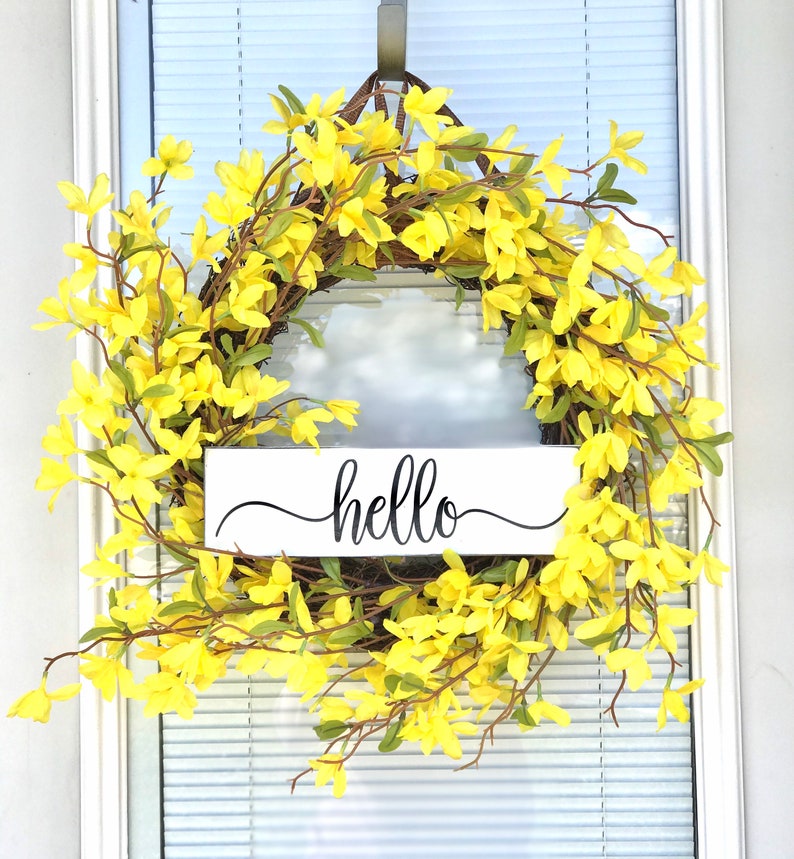 ---
Precious Pinks
These sweet and precious pink wreath styles bring a sense of joy and happiness to your entry. They are sure to welcome your guests with a quiet hug – love them!
Is this your style?
Size: 18 Inches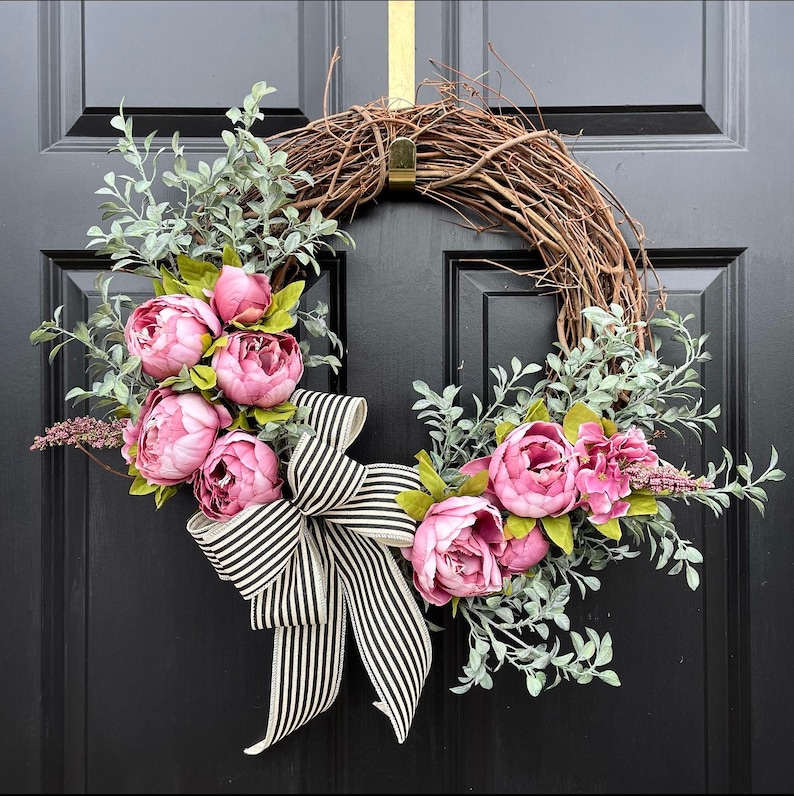 Size: 14 Inches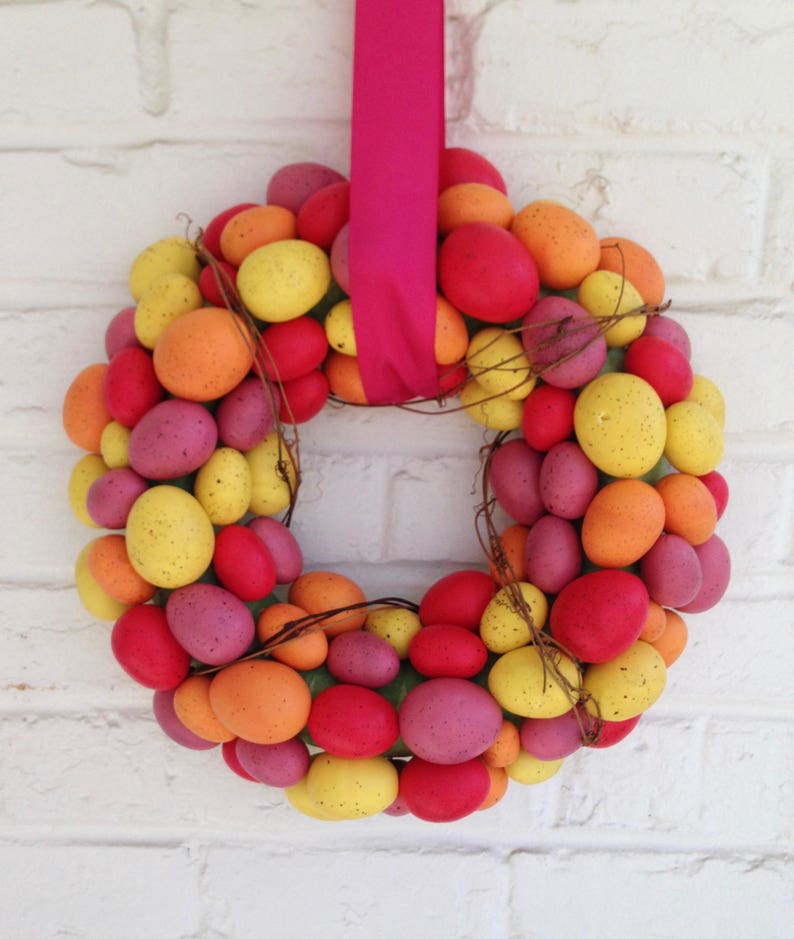 Size: 24 Inches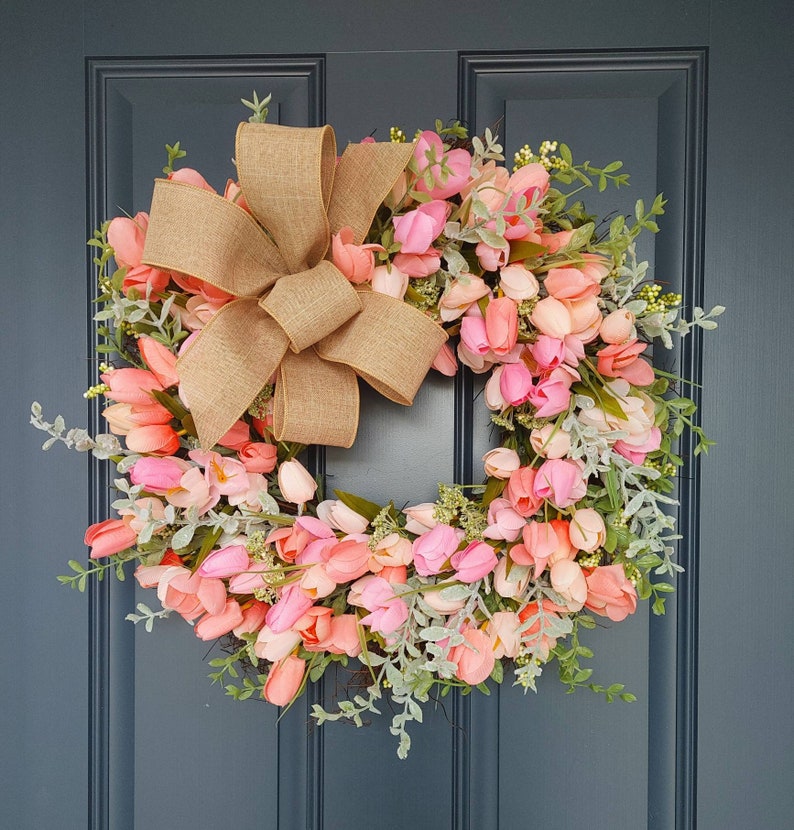 Size: 18″H x 7″W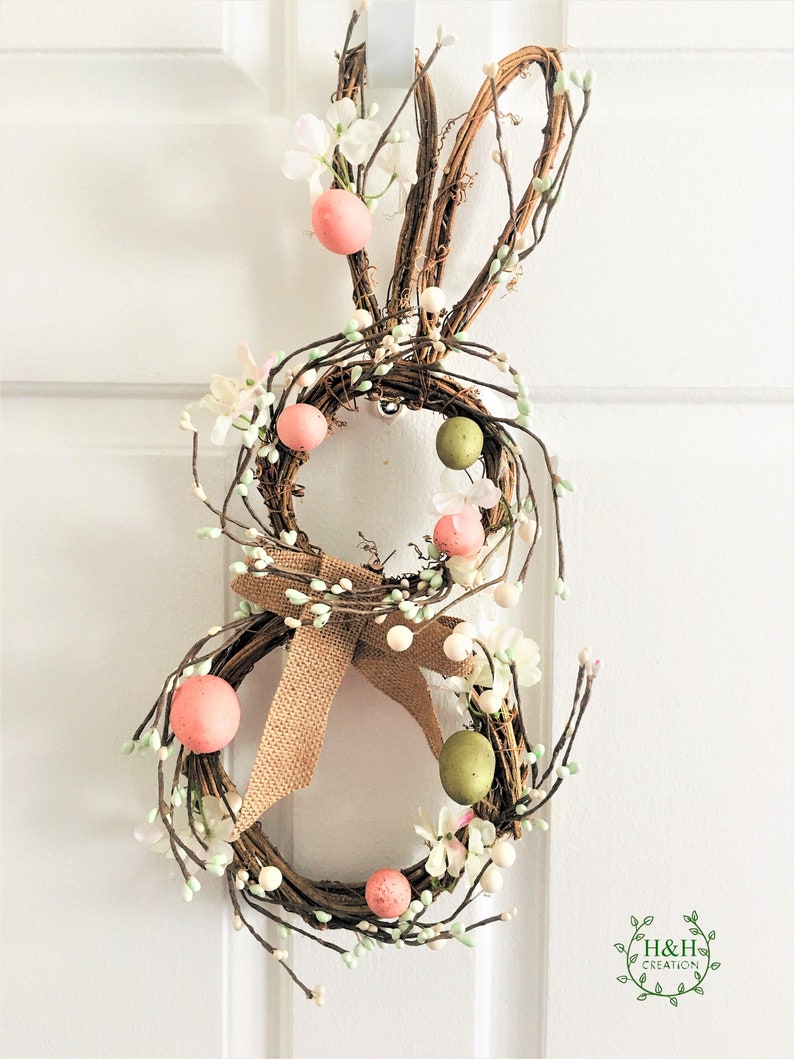 ---
Spring Greens
These nature-inspired beautiful green wreath styles add such warmth to your front door. They are crisp and clean, and say "welcome spring", without saying a word.
Is this your style?
Size: 22″H x 20″W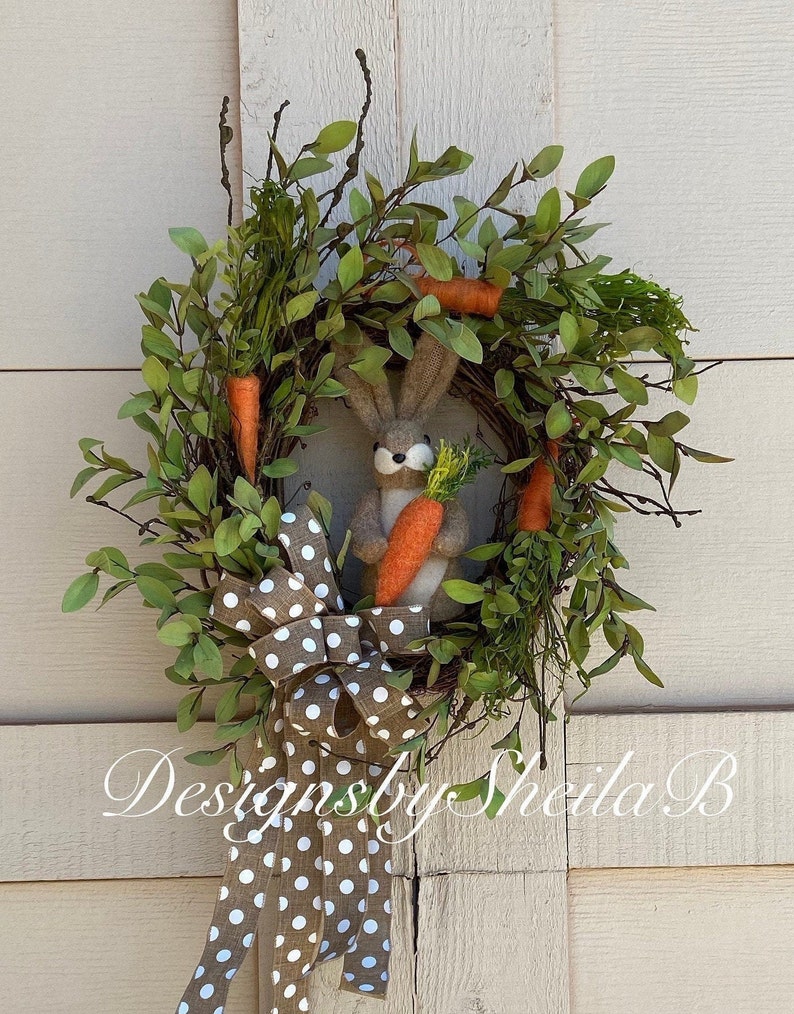 Size: 27″H x 20″W
Tulip Colors: 6 Colors Choices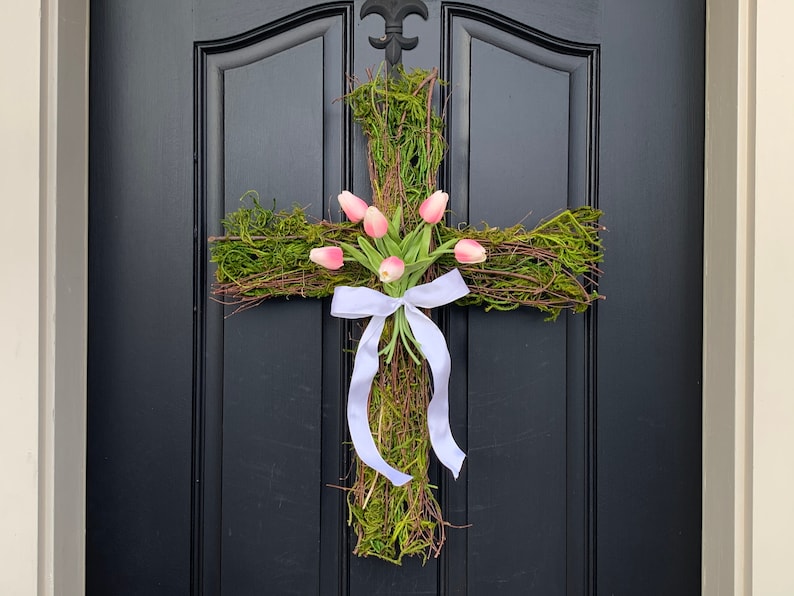 Size: 24 Inches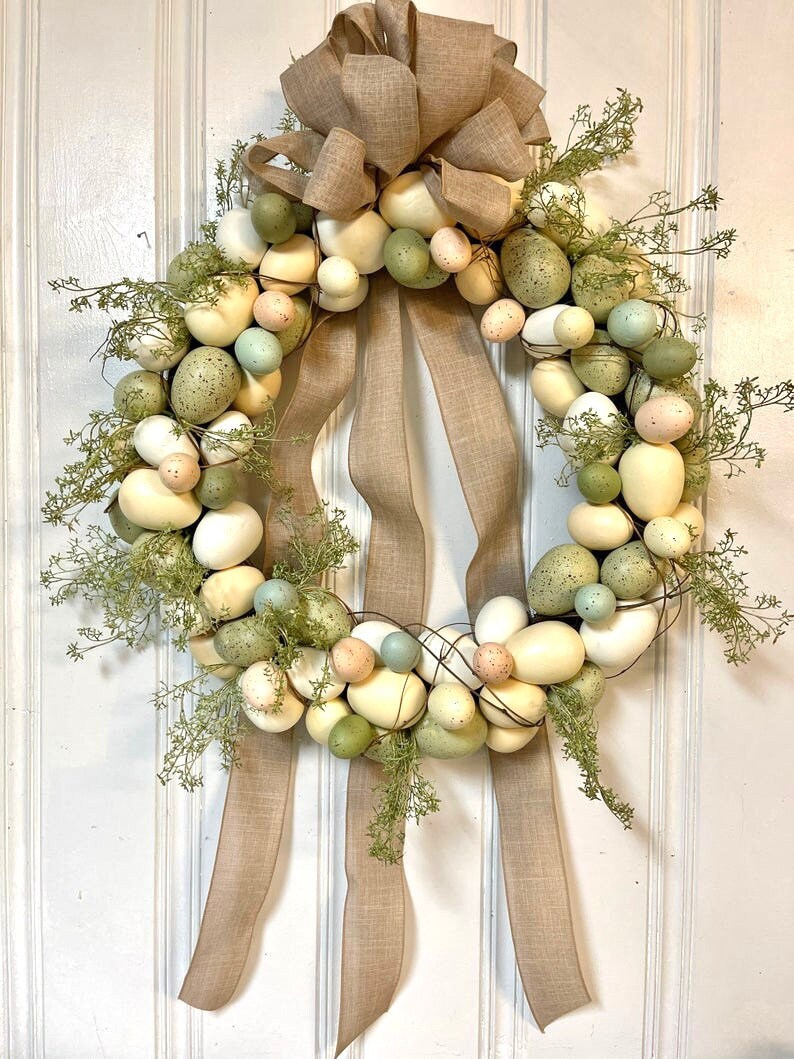 Size: Mini (15″Hx 7″W)
*** Large (out of stock right now – can get on wait list) 26″ x 12″W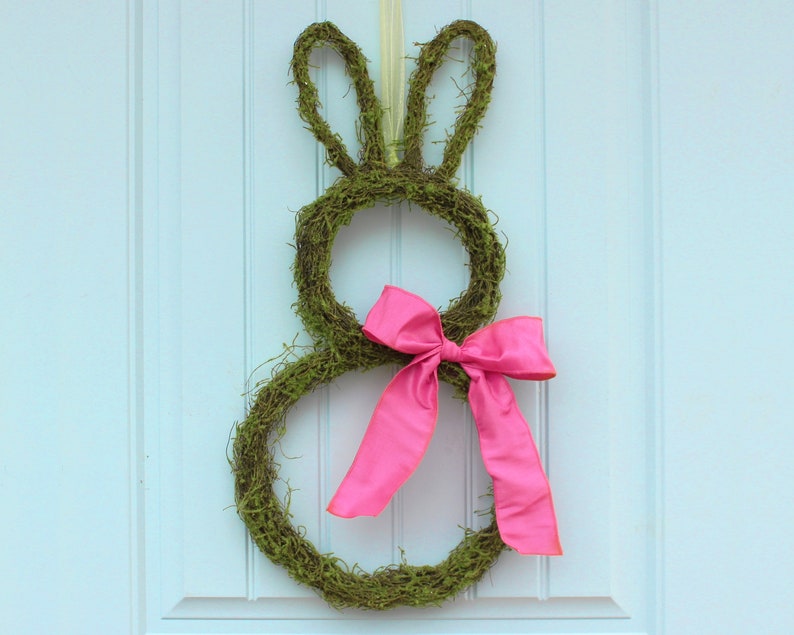 ---
Beautiful Blues
These gorgeous blue wreath styles add sophistication to your spring vignette, yet are calm and soothing as well. Punch it up with darker, moodier blues, or tone it down with softer shades of blue.
Is this your style?
Sizes: 22 Inches & 26 Inches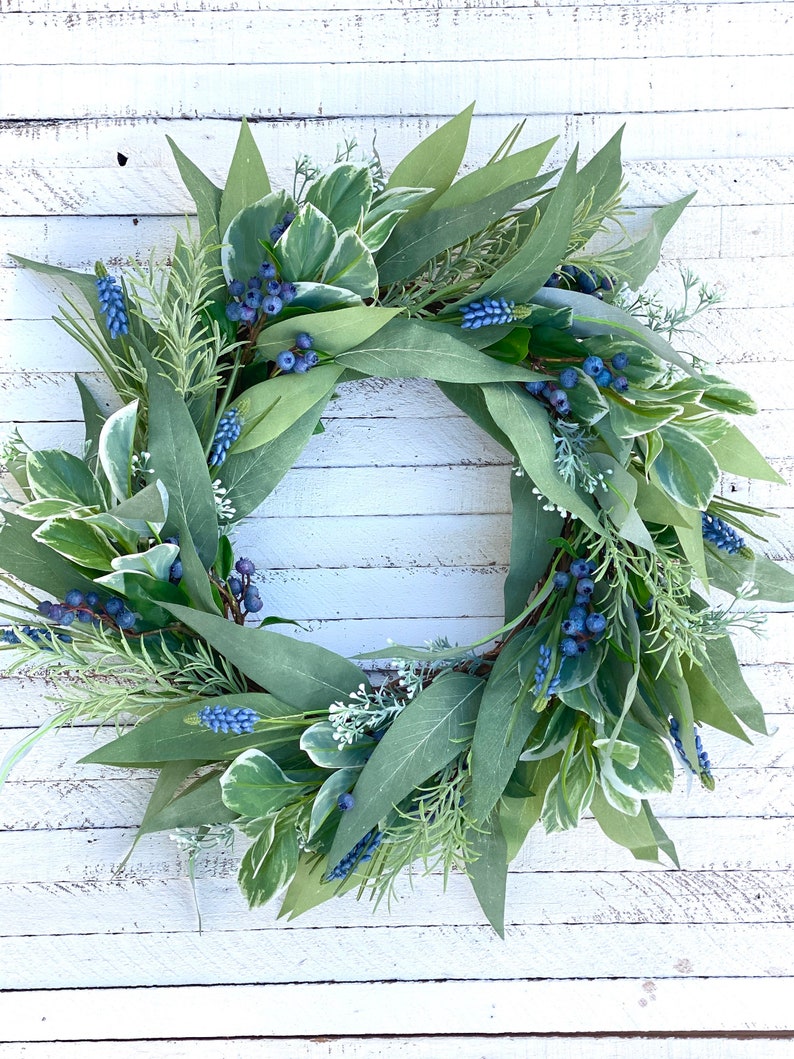 Size: 18 Inches (7 Sizes Available)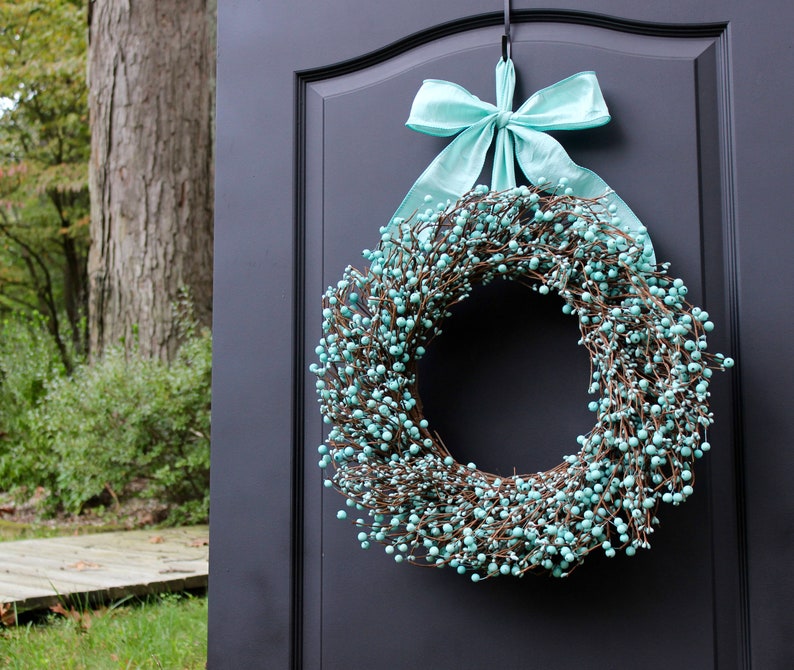 Sizes: 19″ (3 Sizes Available)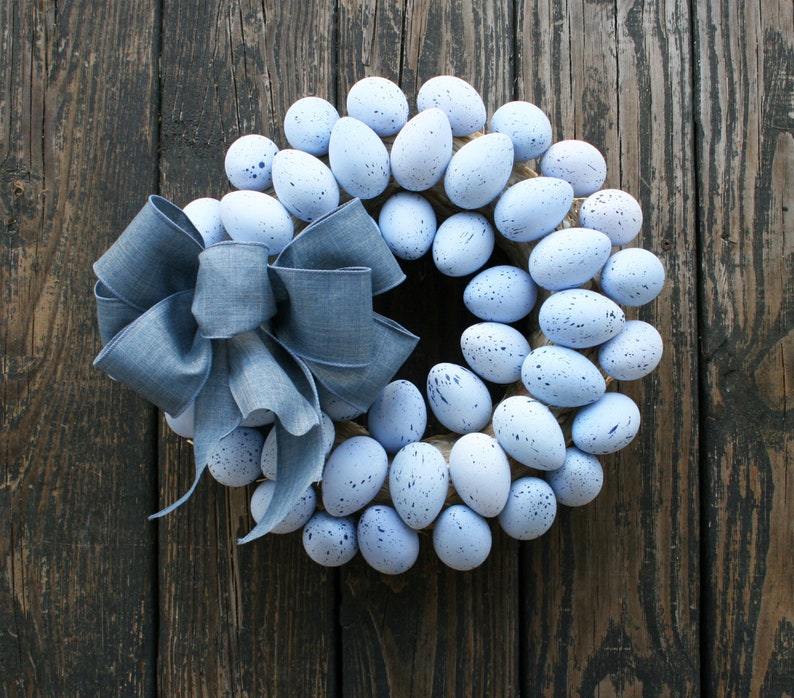 Size: 22″H x 20″ W
Bunny Options: Sitting up or lying down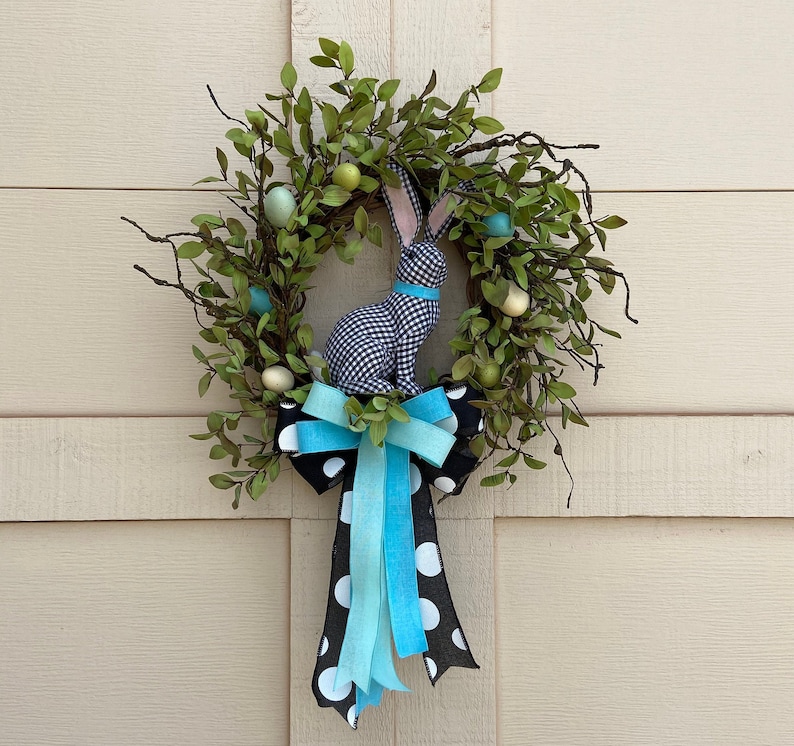 ---
Lush Lavenders (Purples & Berry)
I saved these lush lavender (& purple/berry) wreath styles until the end, since purple represents royalty – as in Jesus Christ our king! So, go bold with your enthusiasm and gratitude – Amen!
Is this your style?
Size: 23 Inches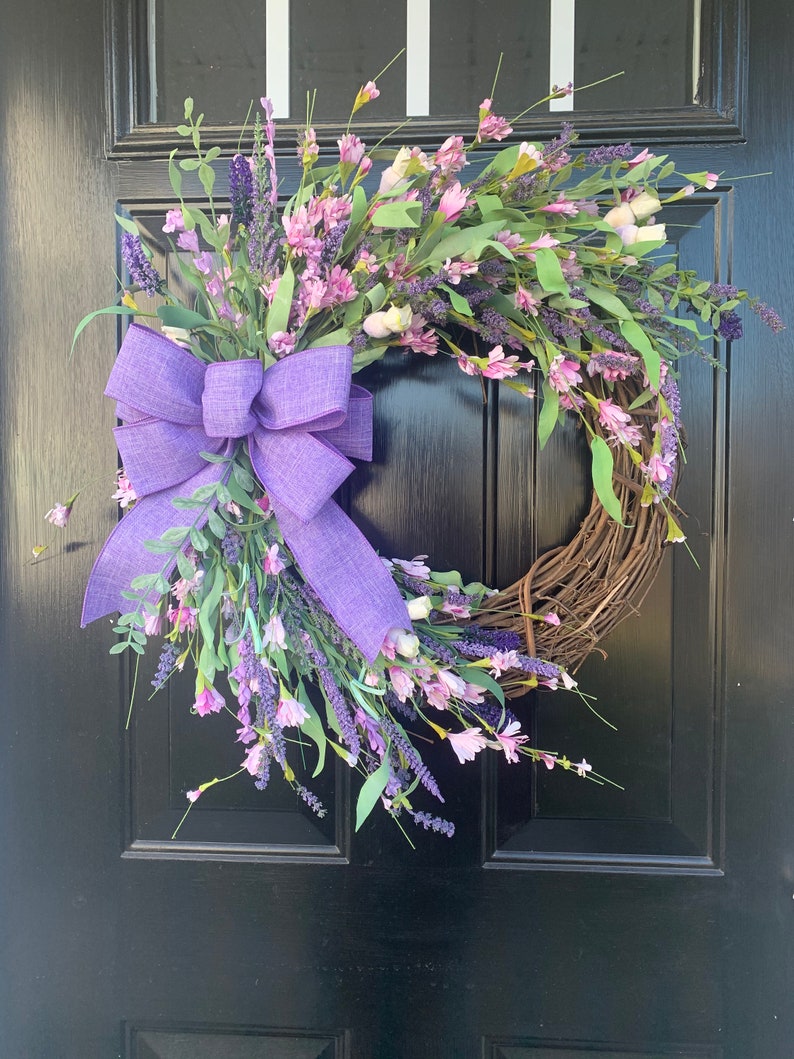 Size: 22 Inches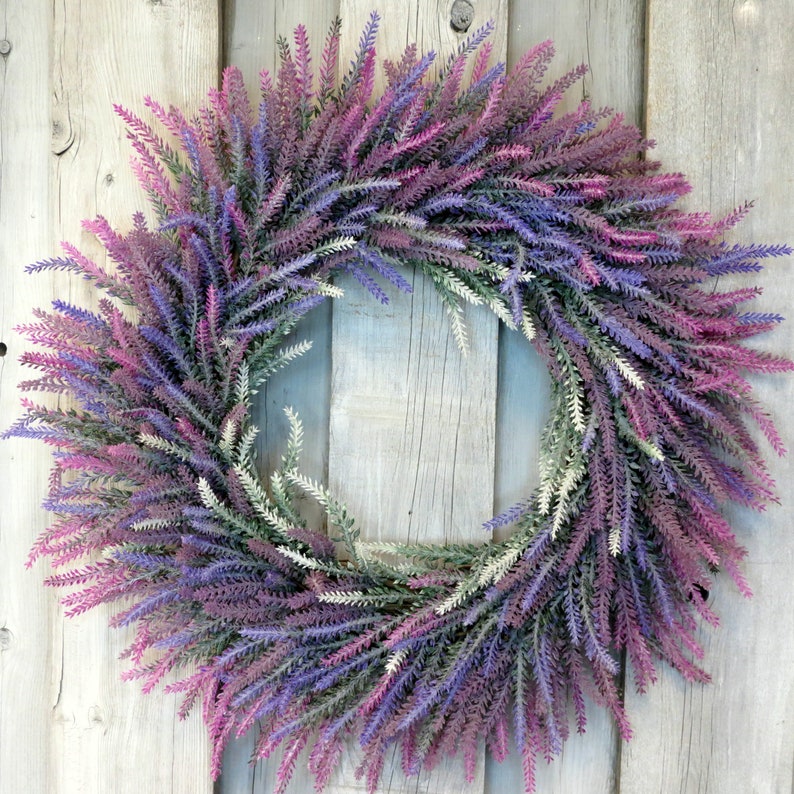 Size: 24 Inches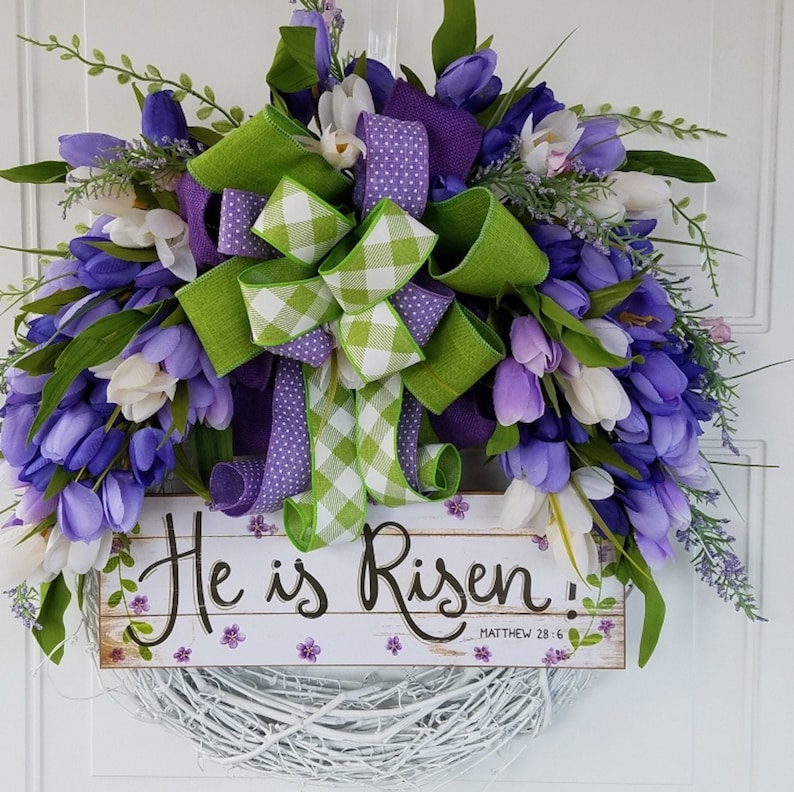 Size: 19 Inches (& 24 Inches)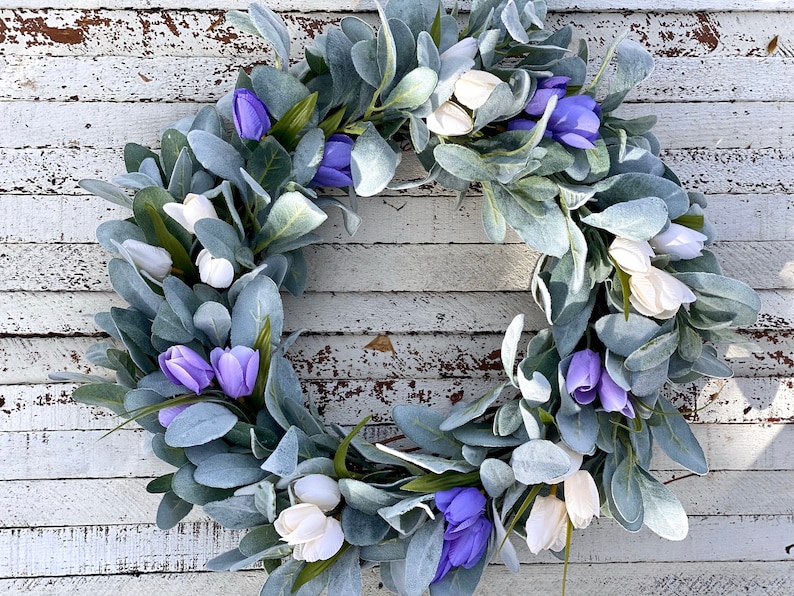 I hope that you have found a Spring or Easter wreath that you love! If you have any questions, or need help with anything – just shoot me a comment.
P.S. Scroll to the end to see mine!!
Have A Very Blessed Easter Everyone!!
Love & Spring Hugs 🙂
Recommended Posts:
Easter & Spring Tablescape Idea: Pink + Yellow
Easter Table Setting: Spring Green + White Tulips
DIY Faux Topiary Trees (Quick & Easy)
Best Way To Clean Glass Chandeliers & Light Pendants
DIY Bird Nests & Candle Holders
My Easter Tablescape: Blue & Yellow
DIY Easter Cross Napkin Rings: Table Setting Ideas
26 Gorgeous Easter Tablescapes To Try
4 Adorable Summer Front Porch Styles to Try
14 Easy Patriotic & Memorial Day Decorating Ideas
33 Stunning Outdoor Seating Inspirations
10 Ultimate Outdoor Summer Party Essentials
9 Affordable Ways to Update Your Outdoor Living Space
10 Ways to Add Color to Your Entry
My Easter Tablescape – Post is Ready: Shades of Blue & Easter Egg Table Setting.
(This egg wreath is not the one noted above – just wanted to get that out there) 😉