If you're getting ready to start your 2020 Christmas shopping this year (or already have), this is a great gift guide for all of the food and kitchen lovers out there! I have rounded up the top 20 best gift ideas that are perfect for family and friends who love to cook, bake, or entertain on a regular basis. I also chose gifts that fit into all budgets for white elephant and work gifts, friends and family gifts, and even some gifts just for you (LOL)!! Ok, let's get that Christmas cheer going! Holiday Kitchen Gift Guide: Cooks, Bakers, & Hostesses.
***Note*** This post contains affiliate links which means that I will receive a small compensation if you purchase something from these links. Please see my privacy and disclosure policies below. Thanks for your support. 🙂
---
Holiday Kitchen Gift Guide: Cooks, Bakers, & Hostesses
Who Is This Guide For:
#1) Home Cooks & Bakers
We all know that special someone in our lives – who basically lives in the kitchen!
They are either baking or cooking on a daily basis, and are constantly trying out new recipes.
#2) Hostesses
And we can't forget about our loved one who is always throwing a party or hosting an event at their home.
They can't wait to find an excuse to entertain for any, and all occasions.
Either way, a girl's just gotta have certain items to make her kitchen complete – am I right??!!
From baking pans and hand mixers, to slow cookers, cheese boards, and meal subscription boxes, there is a little something for everyone.
So, let's get to the best holiday kitchen gift guide: cooks, bakers, and hostesses!
---
Holiday Kitchen Gift Guide (1-10)
Option 2: Set of 2 $29.99 (5 color set choices)
This device is a must-have for cutting and chopping items when cooking or baking.
Pull the cord 5, 10, 0r 15 times to make coarse or fine cuts, and dips. Perfect for fruits, vegetables, and even nuts.
The container can easily be stored in the fridge, and is microwave and dishwasher safe – hand wash lid.
---
How adorable is this mini waffle, panini, biscuit pizza, and sandwich maker?
It has dual non-stick surfaces and makes 4″ waffles, hash browns, and more. It is small and lightweight and takes up very little cabinet space.
Comes available in: 19 trendy colors and fun patterns.
---
Every baker and cook needs a mixer, and no kitchen is complete without it.
Mix up cookie or cake batter, or whip up some mash potatoes.
Choose from 3 speeds, and is available in 3-4 colors.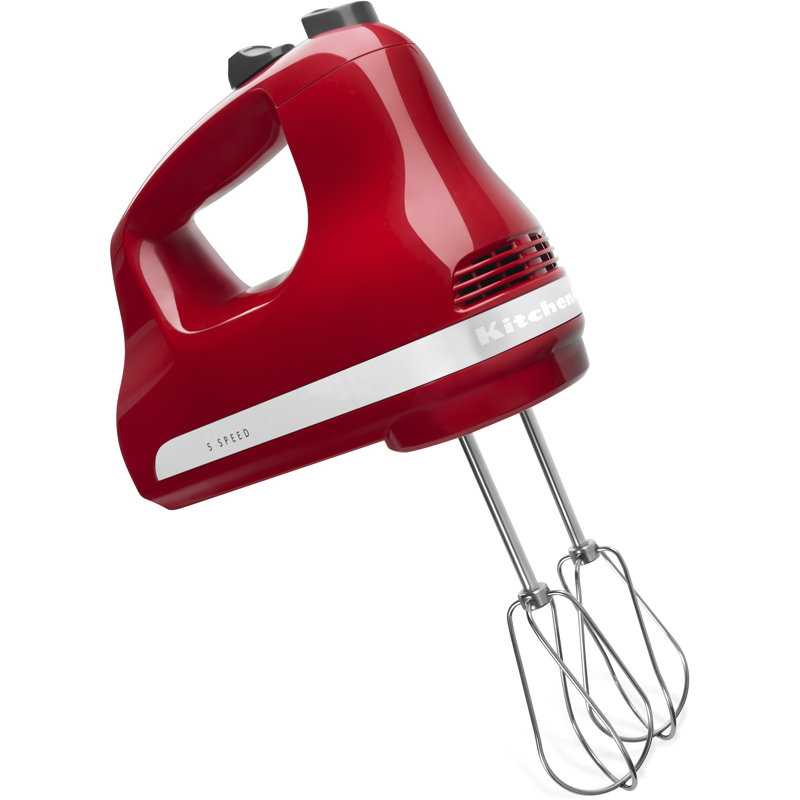 ---
This elegant bamboo cheese tray is a great gift for the wine and cheese, or hostess lovers out there!
It comes with a spacious serving area on top, and has grooved areas on the sides to hold crackers, olives, or nuts. The cutlery has a clever hidden storage, when not in use.
Beautiful for weekend entertaining or use for serving weekly dinners.
---
Option 2: 2-Tone Gold & Silver
Every hostess needs a stunning bar set for mixing incredible and tasty drinks.
This set comes with the bar tool set, ice bucket, cocktail shaker, and serving tray. It has everything you need to make your drinks look and taste fabulous.
Choose either the stainless steel silver option, or the softened 2-toned with gold and silver option.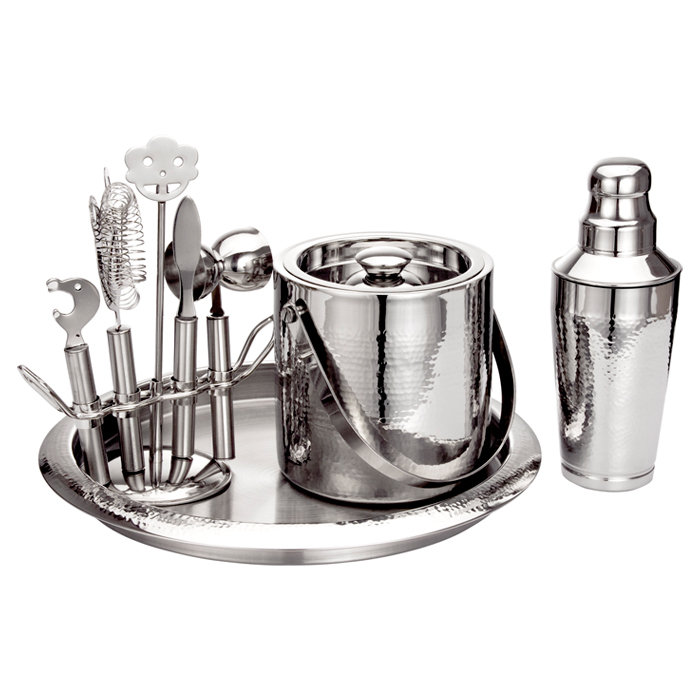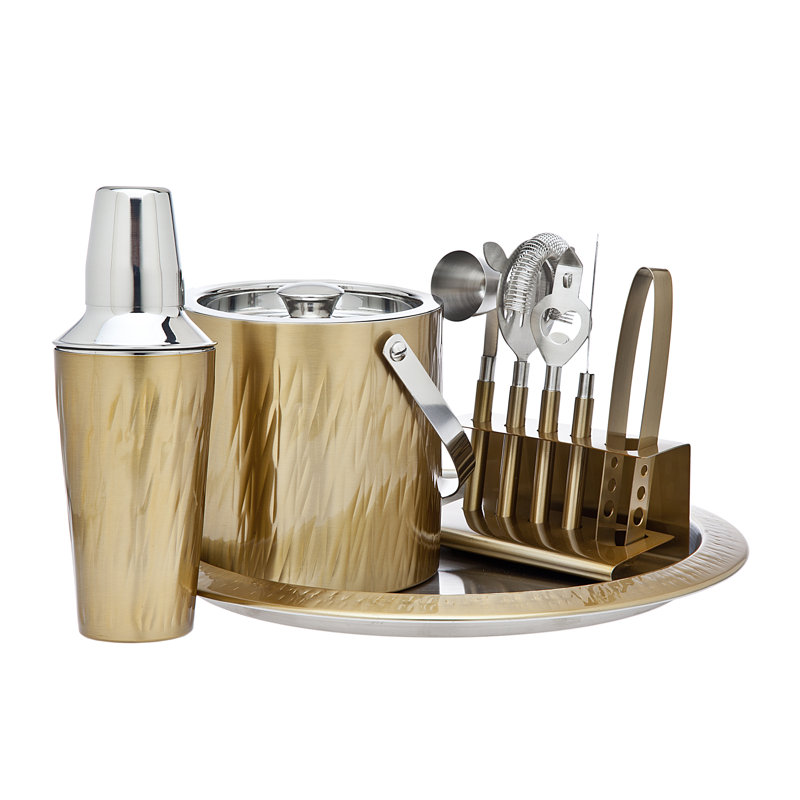 ---
This scale is a great addition to your kitchen, at an affordable price.
It has a bright high-contrast LCD screen, auto calibrates, and shuts-off when not in use.
Great minimal and sleek design to make storing easier on top of your counters, or takes up little room inside of your cabinets.
Comes in 5 colors.
---
Option 2: Here w/removable top tray
And yes, a bar cart is definitely on the wish lists and must-haves for the hostess with the mostess!!
Both of the options are perfect for gathering all of you drink choices when entertaining, or when storing on a daily basis.
The two-tiered design helps keep bar tools and accessories organized, and also helps keep extra bottles and baskets in reach.
The wheels are just a bonus!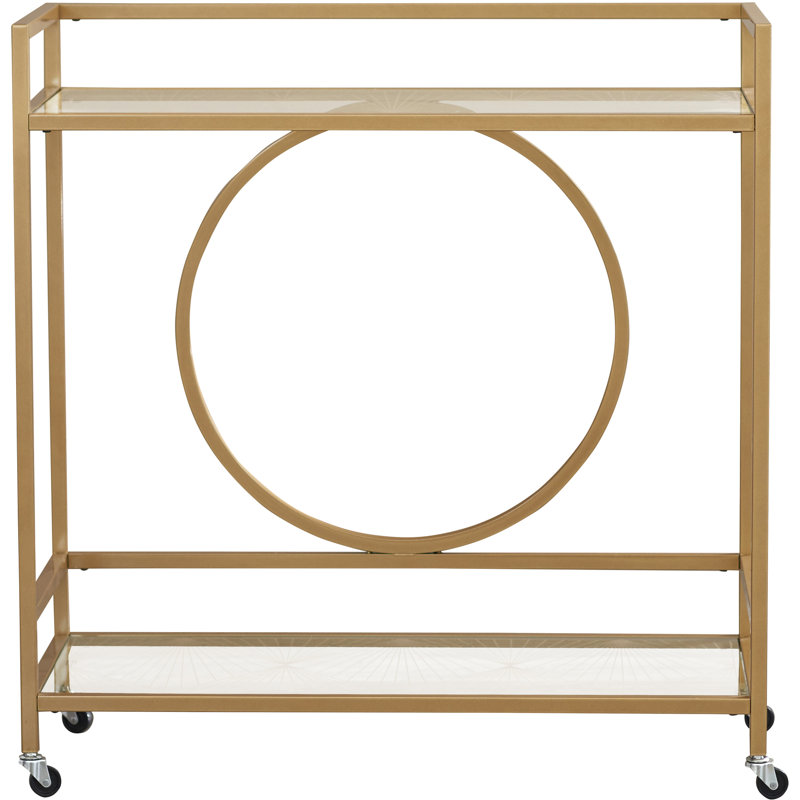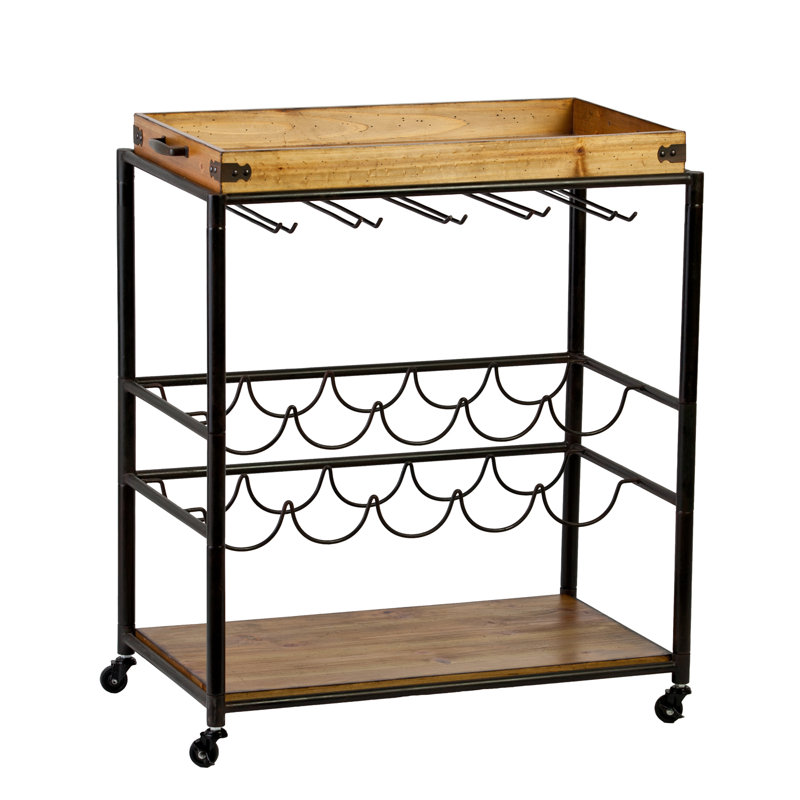 ---
Loving the versatility of these silicone molds!
These are heat resistant and great for mousse, jelly, cake, bread, prepared food, and chocolate (or coffee/hot chocolate bombs).
Freezer and microwave safe. Designed with flexible construction to ensure easy removal of baked goods or gelatin.
---
Every home chef and kitchen will love these Nordic Ware Baking pans.
Each pan measures 21 x 15 x 1 inches.
They are made of pure aluminum which helps heat food evenly, and will never rust for a lifetime of durability.
Compatible with parchment paper or silicone baking mats if desired.
---
If you are looking to step up your A-game, this mixer should be on the top of your wish list.
This is that one item that is stunning and functional, and is worthy of sitting out on top of the counter!
It has 10 speeds, includes a flat beater, dough hook and wire whip, and tilts for easy access.
Check out the colors in stock: 8 available (right now).
---
Holiday Kitchen Gift Guide (11-20)
Another must-have in the kitchen are these fun-colored rubber spatulas.
They are made of high quality, flexible, heat-resistant, non-sticking silicone, and are also dishwasher safe.
They are available in 5 colors.
---
Option 2: Lodge Dutch Oven
Option 3: Tramontina Dutch Oven
The dutch oven by Le Creuset is another must-have on the list, and a great addition for the home cooks in your family!
They are made of cast iron, have side handles for easy lifting, and a rounded dome top to keep heat in.
The inside design promotes caramelization, prevents sticking, resists stains, and is perfect for browning meat.
They come in 5 available colors.
---
The cast iron skillet is probably one the most important cookware pieces to have in your kitchen!
This skillet is 8″ in size, comes with a hot handle holder, and is perfect for indoor or outdoor grilling.
The cast iron provides the perfect amount of heat retention, is unparalleled for even cooking, and is already seasoned for your convenience.
---
This little beauty is light-weight and super easy to use.
It comes with a hand blender, whisk, & milk frother attachments for making smoothies, shakes, whipped cream/coffee, and more.
The detachable shaft is dishwasher safe.
---
These digital thermometers are so handy to have in the kitchen, and make a great gift or even a stocking stuffer. This one does it all!!
The probe can easily extend with the touch of a button so that you can insert it into meats (or candy) quickly, and folds right back down for a clean, snug fit.
The digital thermometer reads in about 3-5 seconds, has a backlight for outdoor grilling, and has a magnet and hook on the back for easy storing.
Plus it has an auto shut-off after 10 minutes, when not in use. Great for saving battery life.
---
Option 2: Instant Pot Duo Crisp – $179.95
And the food processor challenge continues. I know most of you like (or have read up on) both of these must-haves in the kitchen – so I put them both on the list.
The Ninja Food Deluxe is a little more expensive, but seems to have the best reviews overall.
The Ninja has these 9 functions: Pressure Cook, Air Fry/Air Crisp, Steam, Slow Cook, Yogurt, Sear/Sauté, Bake/Roast, Broil, & Dehydrate.
Basically, it does a little of everything, and comes with all of the gadgets needed to perform all of these cooking methods. It's pretty amazing!
---
I wanted to include a couple of subscription boxes because they are becoming more and more popular, and especially right now this 2020.
And who doesn't like a couple of bottles of wine being dropped off on your front porch? LOL! Cheers 😉
This Wine subscription box by Winc can be given as a monthly subscription of 3 bottles a month for $39, plus $9 flat shipping rate, and tax.
Or you can give gift cards as well: Gift Options of 1-Month ($60), 2-Months ($100), 3-Months ($150).
---
And if you're a wine lover, you need a dependable wine opener as well.
This electric wine bottle opener by Secura is rechargeable, and opens up to 30 bottles on one charge.
It has a sleek and modern design so that it can sit out on your counter, and opens bottles in mere seconds.
Just place it on top of the bottle, press a button, and voila – it's wine time!
---
Here is the second subscription box that I am choosing for the foodies out there. These are great for trying out new dishes, and exploring a variety of recipes.
Basically, you will sign up and choose the meats/veggies/starches that you would like, and they'll send you the ingredients to make the designated dish that fits your preferences!
All of the ingredients come individually (to not cross-contaminate), and the menu changes weekly so that you can try new dishes.
There are different meal plans to choose from, and you can cancel at any time.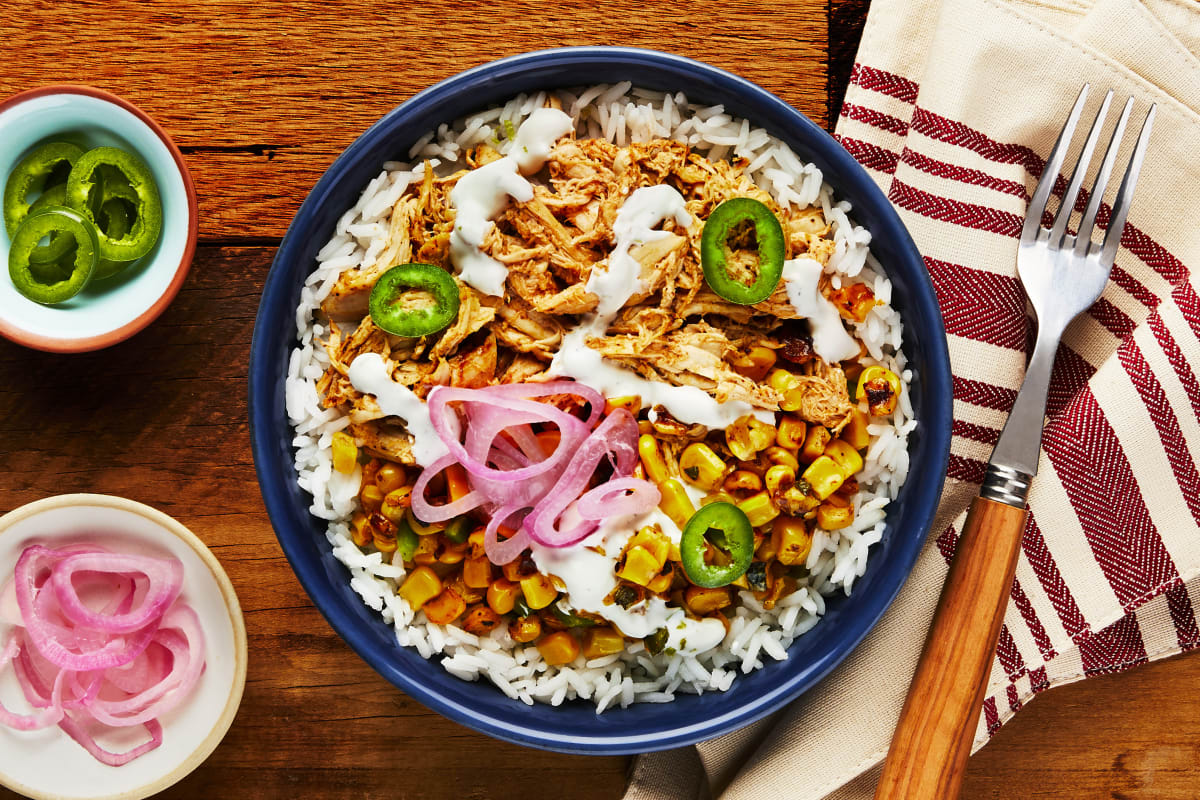 ---
This Ninja Mega Appliance does it all! It is ranking #1 on Amazon's best seller list, and it's worth all of the hype.
This blender and food processor can make frozen drinks, dips, cookie dough and more. Plus it has 2 travel Ninja cups for taking smoothies on the go. Yes, please!
It's also dishwasher safe. Now, you just have to decide where you'll put it!
I hope that you have found a couple of items for your kitchen or hostess fanatic! If you have any questions or need help, please shoot me a comment on the contact page.
Have a Very Merry Christmas Everyone!
Love & Christmas Hugs 🙂
Recommended Posts:
DIY Birch Tree Gift Tags: Using Toilet Paper Rolls
DIY Lantern Snow Village with Fairy Lights
Christmas Bedroom Wall Decor: Using Wreaths
Easy DIY Christmas Tree Trio Tutorial
9 Holiday Table Decorating Tricks: Using What You Have
Fall To Christmas Decorating: 3 Easy Tips
DIY Wall Christmas Tree Tutorial: Using Shelf Paper
Let It Snow Donut Christmas Party
DIY Buffalo Check Snowman: Using Embroidery Hoops
5 Tips: Christmas Tree Snow Village Table Setting
Christmas Home Tour: Let it Snow
Hawaiian Christmas Cookies: Party Ideas