I am so excited to share with you some very exciting news – the new Studio McGee line is now available at Target!! The Threshold and Studio McGee collaboration new spring collection was launched April 4, 2020, and is still going strong today. I will continue to update this post with their new seasonal items and products, and of course a round up my personal favorites. So, here is the Spring/Summer 2021 Studio McGee for Target: New Collection.
***Updated – May 2021 ***
Note: This post contains affiliate links which means that I will receive a small compensation if you purchase something from these links. Please see my privacy and disclosure policies below. Thanks for your support! 🙂
---
Studio McGee for Target: New Collection
I just have to begin by saying that I love Studio McGee, and all of their work. Shea is extremely talented, and has this effortless way of bringing in classic, traditional style with modern elements to all of her designs.
When we remodeled our house after the flood, we used one of her projects as inspiration for our living room fireplace design.
They are also #2 on my black door inspiration post – for our new front door, and they are #24 on my Modern Farmhouse Staple: Antique Black Beds (Part 1)
So, needless to say – I love her style!
Let's get to the goodies.
Here are MY 14 favorite Spring/Summer items from her Target line.
---
Studio McGee for Target: New Collection
ACCESSORIES: pillows, baskets, & throw blankets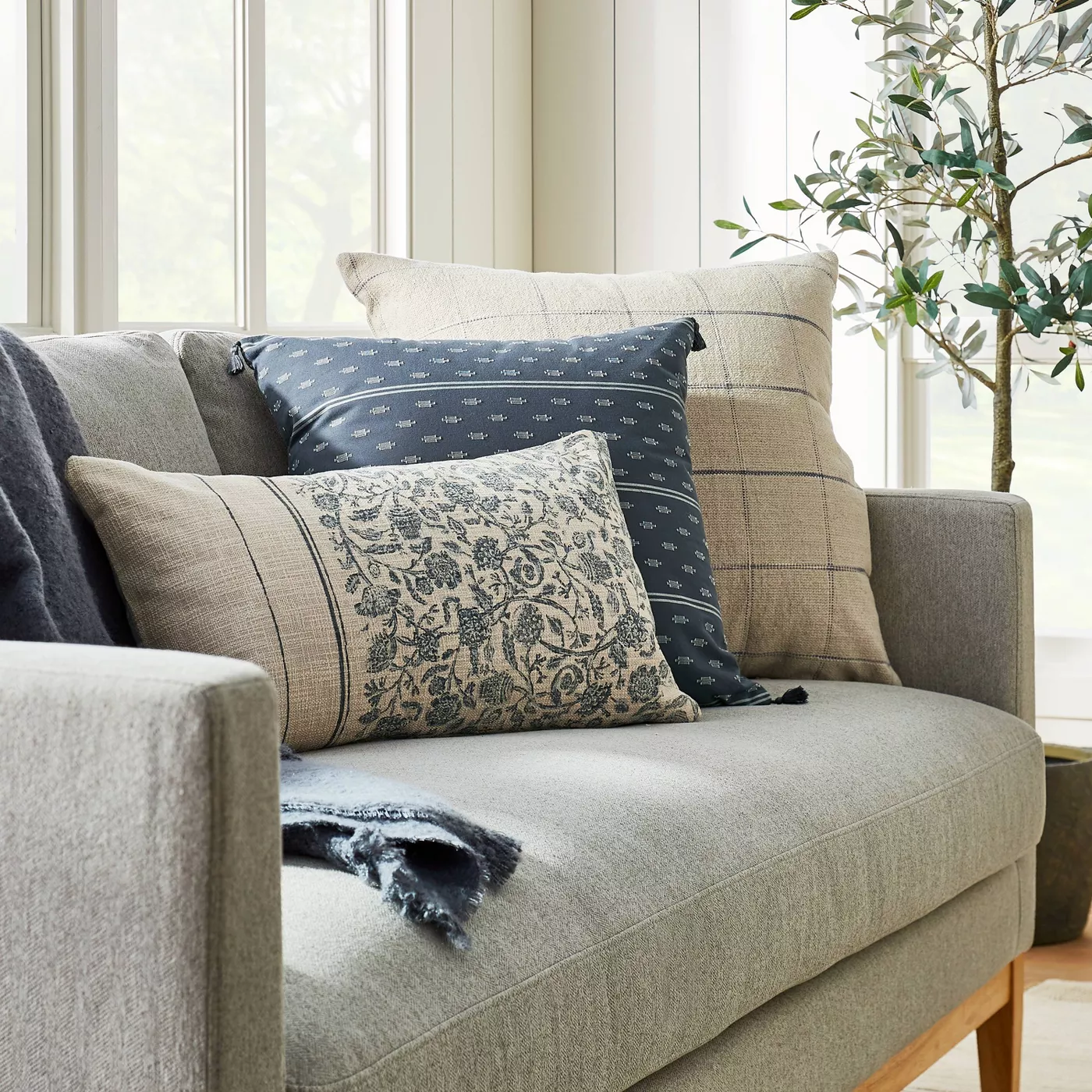 #1 Floral Pillows – Lumbar & Square – $22
These navy and coral floral pillows add a little bit of whimsy and fun to a neutral setting, and they rank #1 for me personally.
They are the perfect combination of boho farmhouse and granny chic style, and I adore the subtle colors, print/pattern!
Add them to sofas, entry benches, or even tuck them into a storage basket to add some color!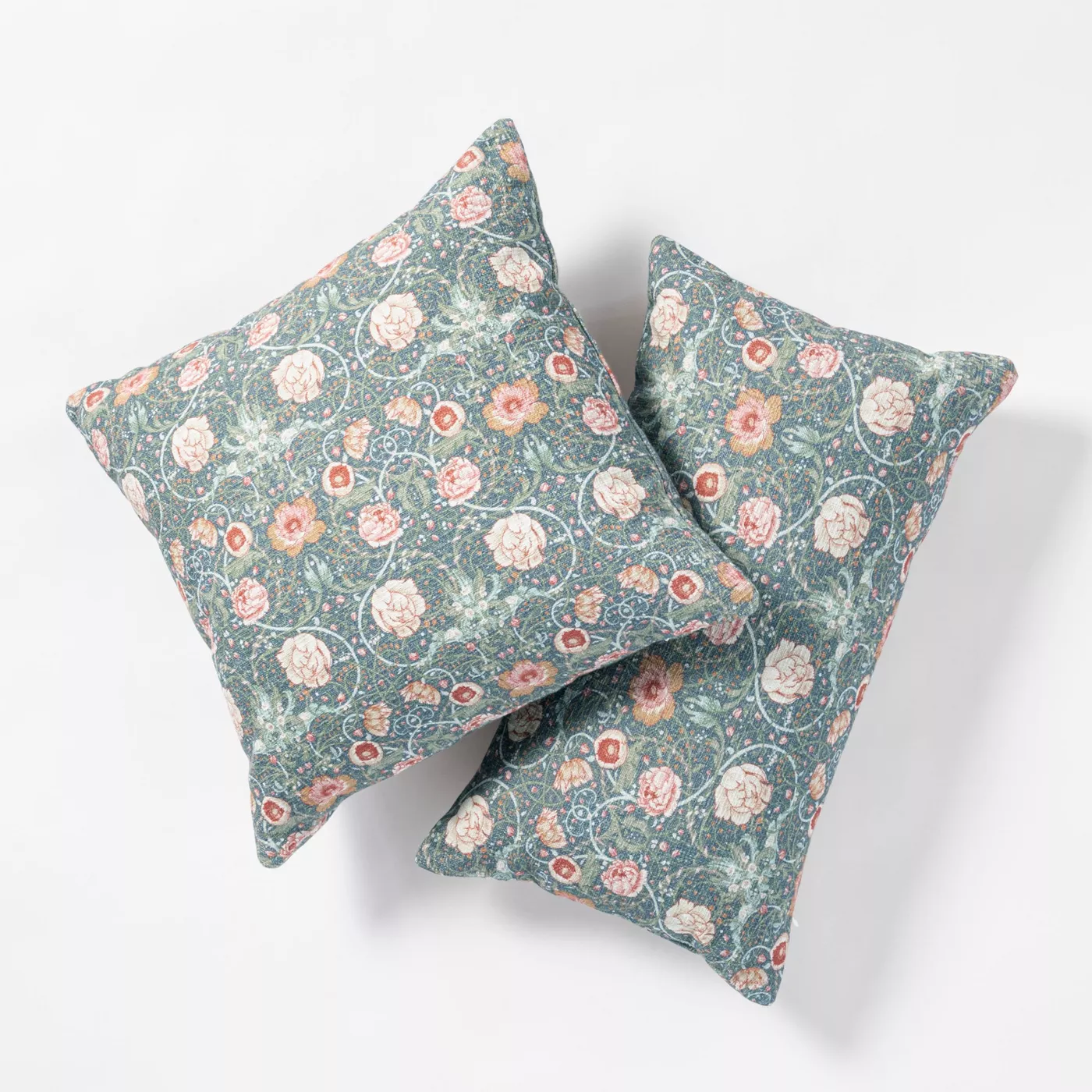 #2 Blue Pillows – Lumbar/Square – $22, Oversized Square – $30
This subtle blue/gray pillow will definitely draw the eye in, and add some depth wherever it goes.
The color and pattern are perfect for adding a neutral back drop, and will coordinate with most of the other pillow line.
Use them in the living room on accent chairs, in the bedroom, or even on a bay window seat.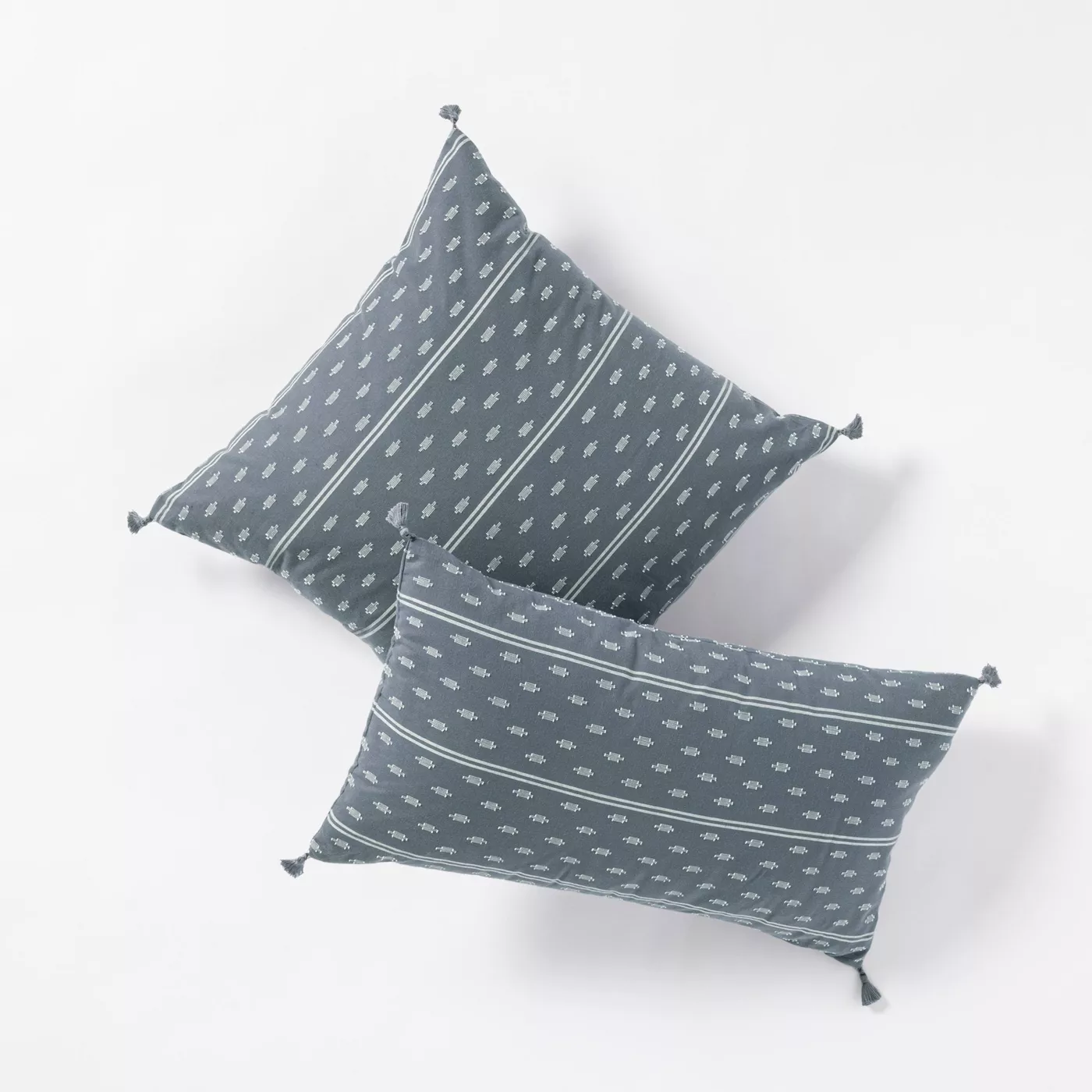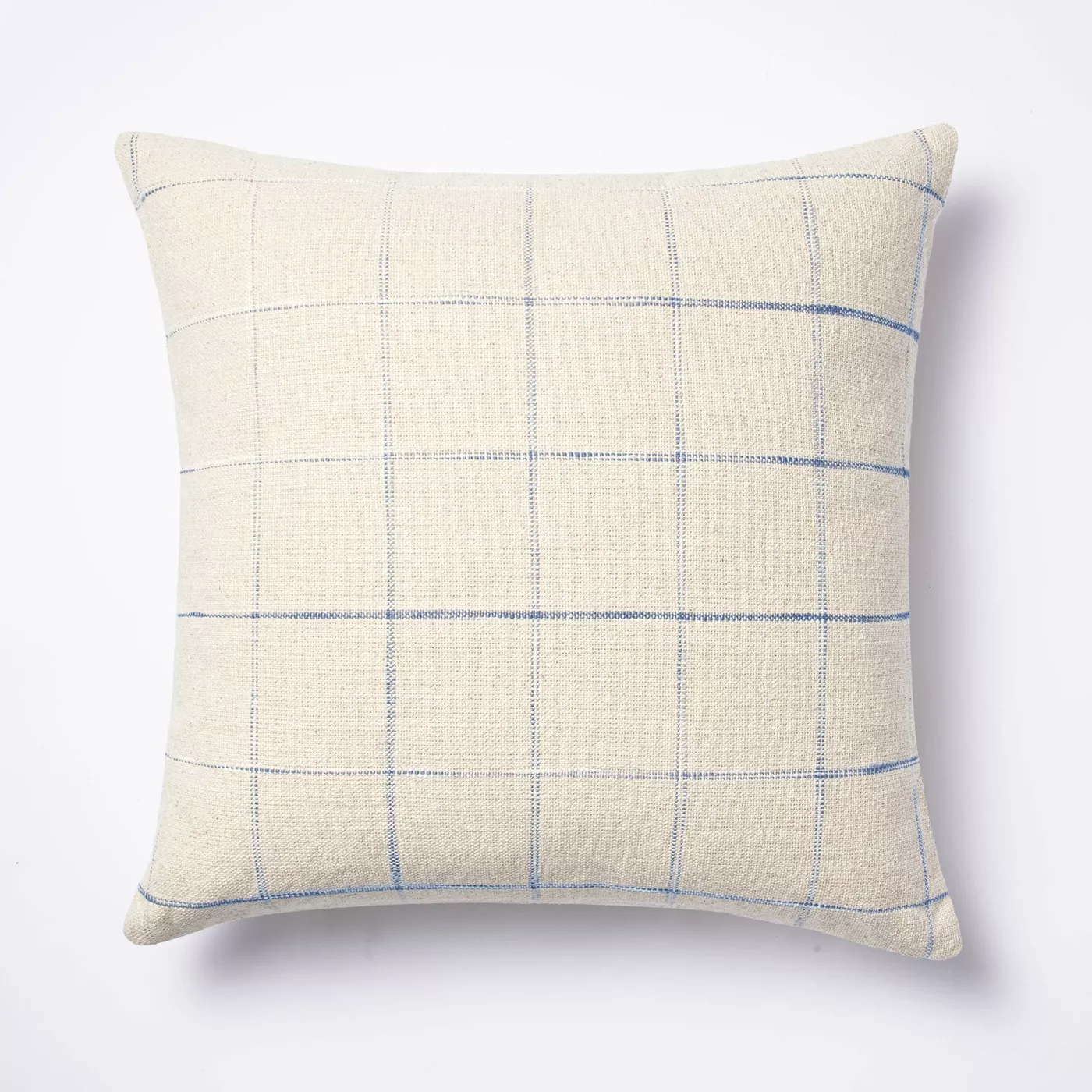 #3 Storage Baskets – $40/$50
Both of these baskets are a great size for storing extra throw pillows, blankets, toys, magazines, firewood & more.
The round design adds to their stylish look, and the handles make them easy to move around from room to room.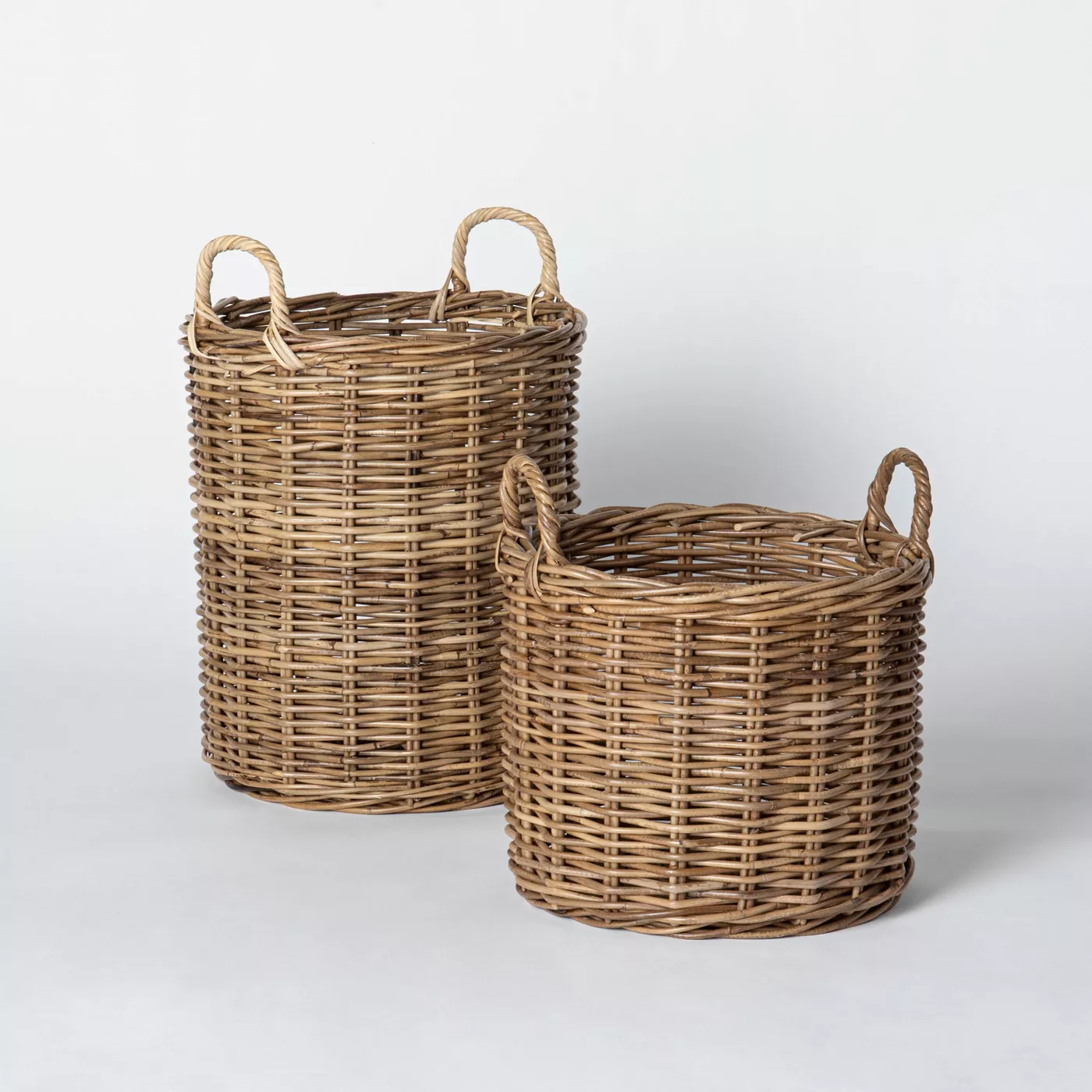 #4 Rib Knit Throw Blanket – $30
The muted look of these throw blankets give a nod to the vintage style, while the sweater and rib texture adds a little modern touch – love them!!
All 3 colors are soft and neutral, so you can use them with a variety of other color palettes.
Now you just have to decide which rooms you will decide to put them!
---
DECORATIVE ACCENTS: figurines, beads, & plants
#5 Decorative Figurines – $20
If you need a stunning art piece figurine to add to your living room bookshelf, entry console table, or bedroom nightstand – this is the perfect accent item.
The knot-shaped curves with wide banding and gold shimmer give it an elegant look that will stop your guests in their tracks!
Place it vertically or horizontally to fit the needs of your space.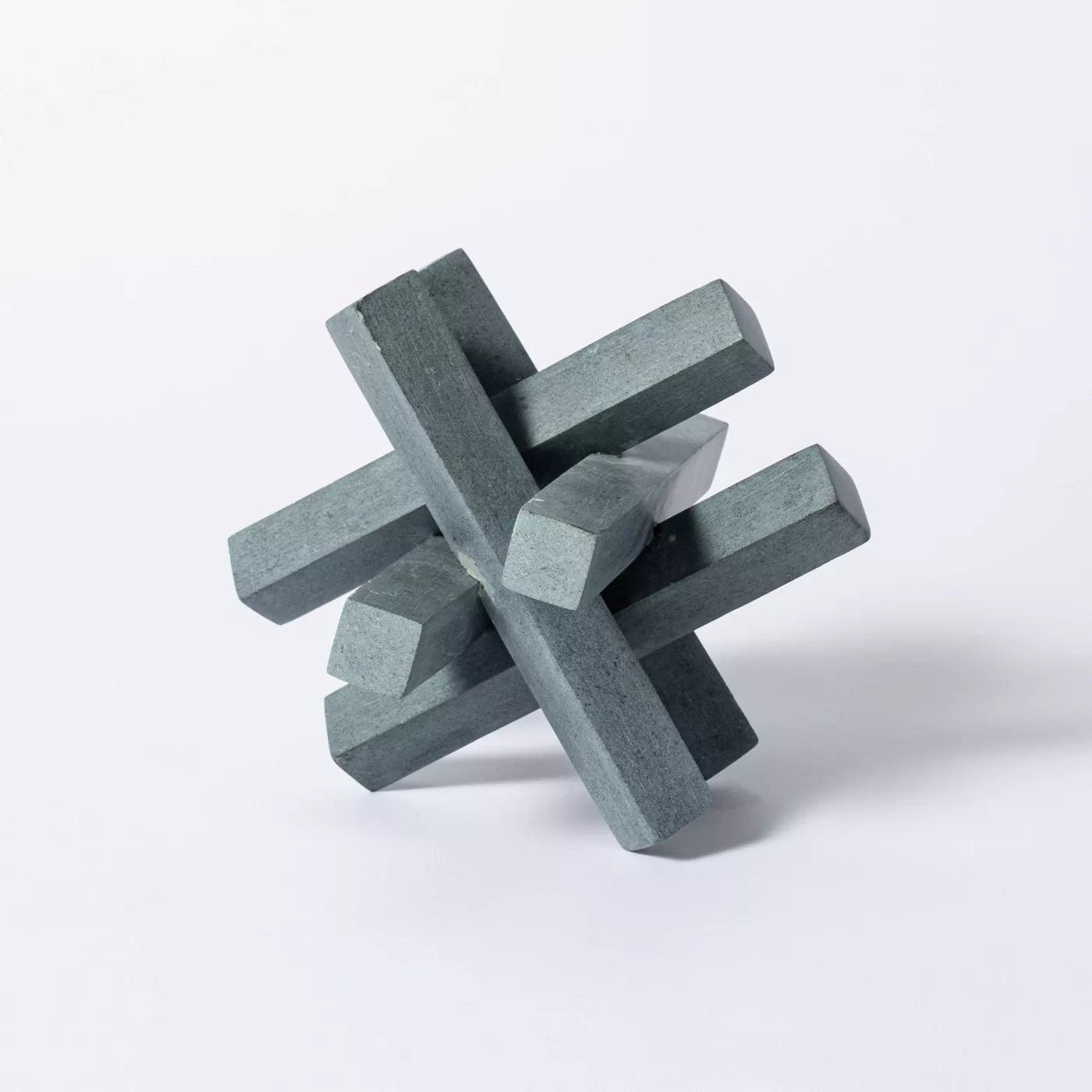 #6 Wooden Decorative Beads/Bowl – $25
Try this detailed strand of wooden beads to add a natural element to your living space and home decor.
The different shapes of beads give it a modern flair while the tassels lean to a more traditional style, making it so unique.
Use them on coffee tables in bowls, drape them onto fireplace mantels, or just simply place them onto the top of books.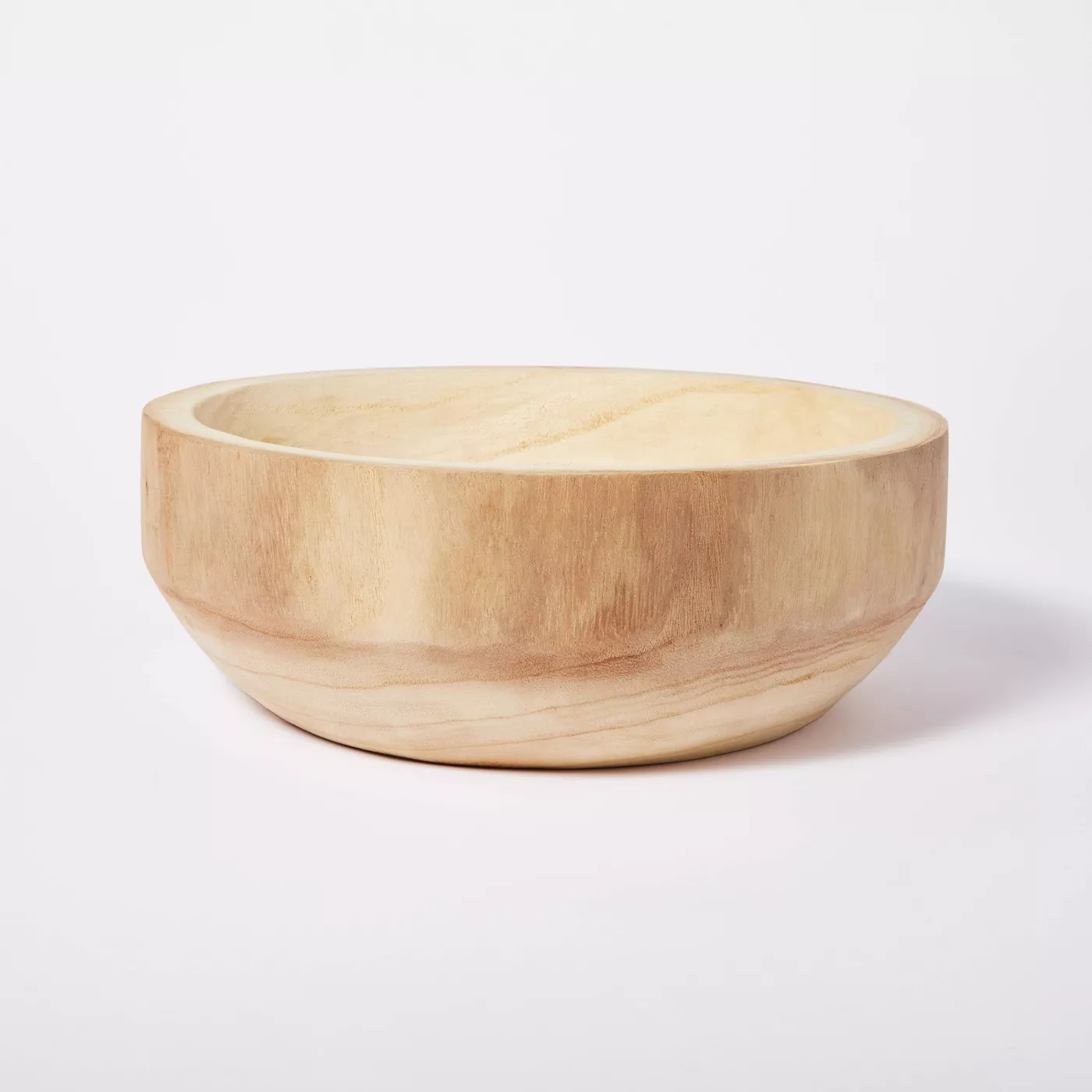 #7 Artificial Green Plants – Small ($45), Large ($150), Hanging ($35)
Green is the new black – really! Artificial or real plants are the new trend popping up in all types of home decor styles and design plans.
These rubber leaf plants come in 2 different sizes to accommodate different needs and looks, and come with the rattan planter as well.
Try the larger one in a living room corner to add height to a blank wall space, and try the smaller one by an entryway bench to create a welcome vignette.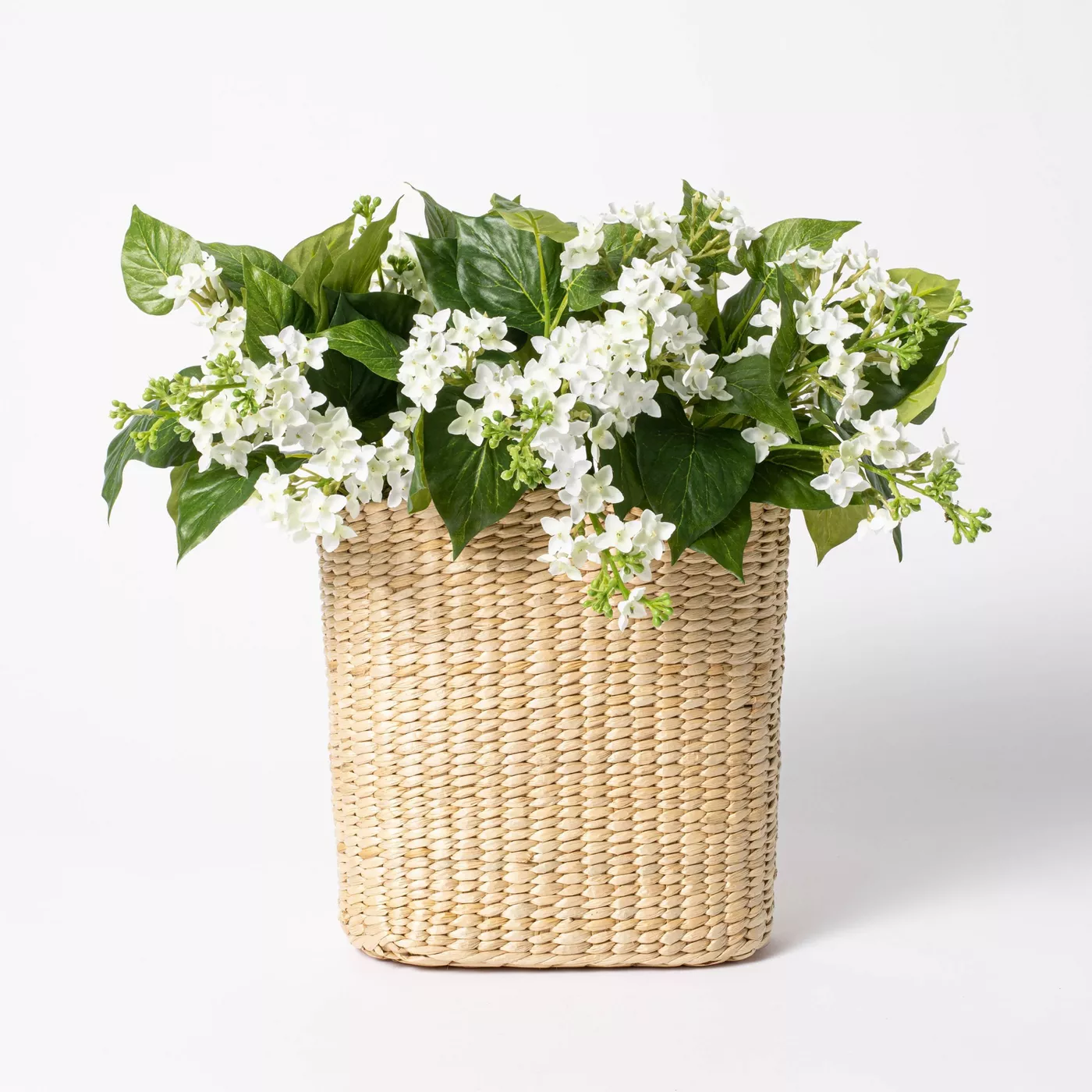 ---
FURNITURE: console/coffee tables, benches, ottomans, & chairs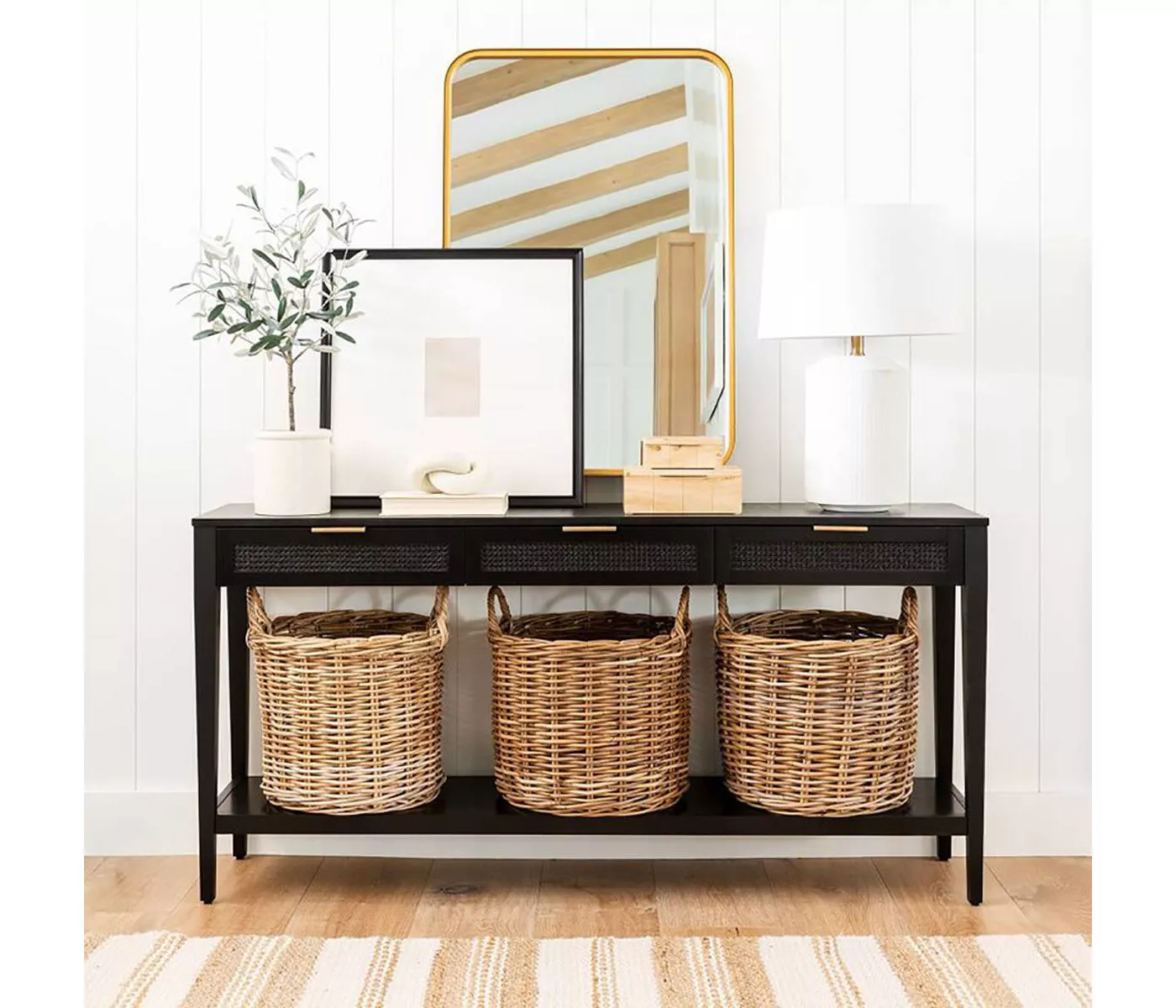 #8 Wooden Console Tables – $300.00/$330.00
Using a console in the entryway or behind a sofa is increasing in popularity every day. This wooden woven console is no exception!
It not only acts functionally as a drop zone for keys in the entry, or to hold decorative accents in the living room, the lower shelf doubles room for extra storage.
The 3 drawers would be great to hold placemats, napkins, or even napkin rings – as a dining room buffet!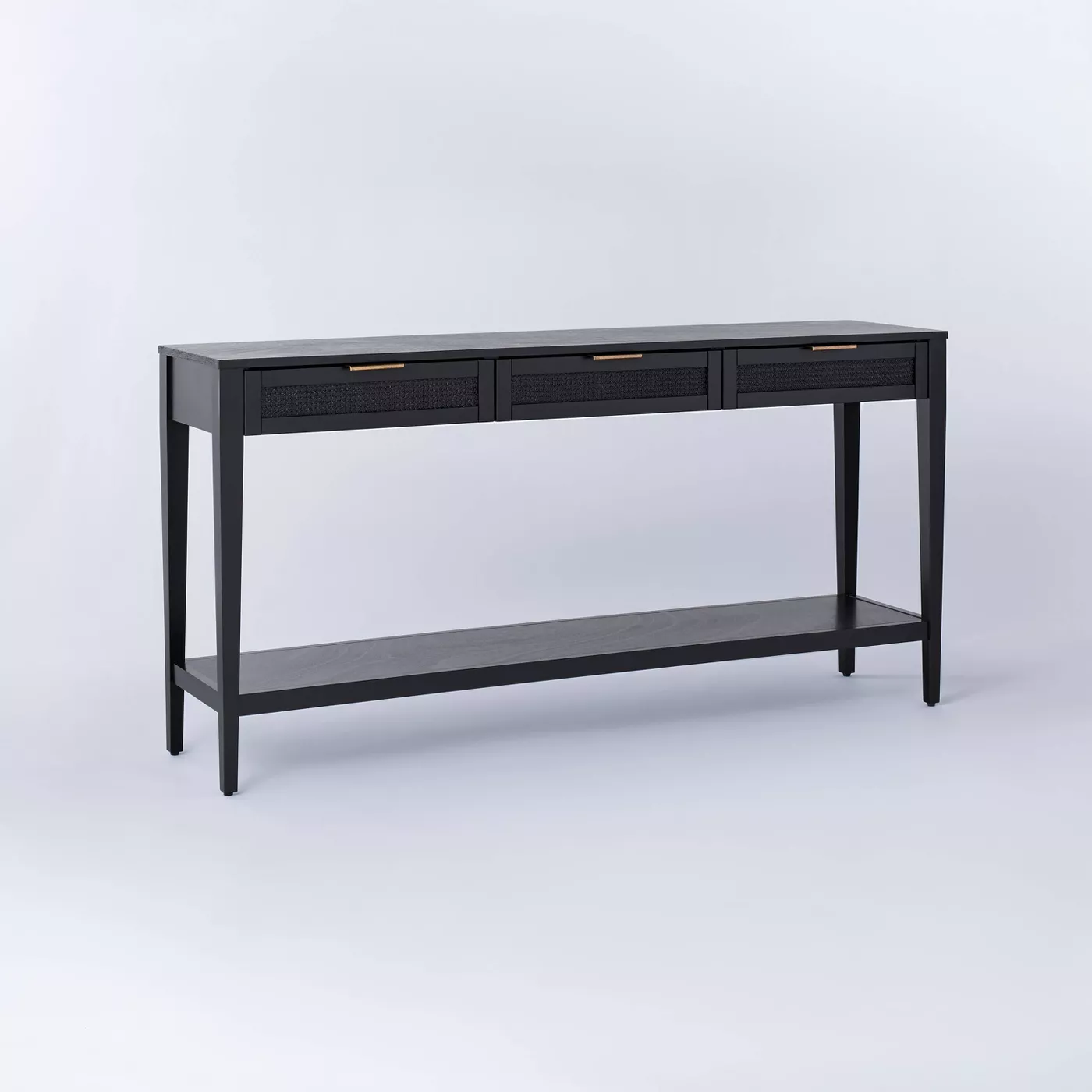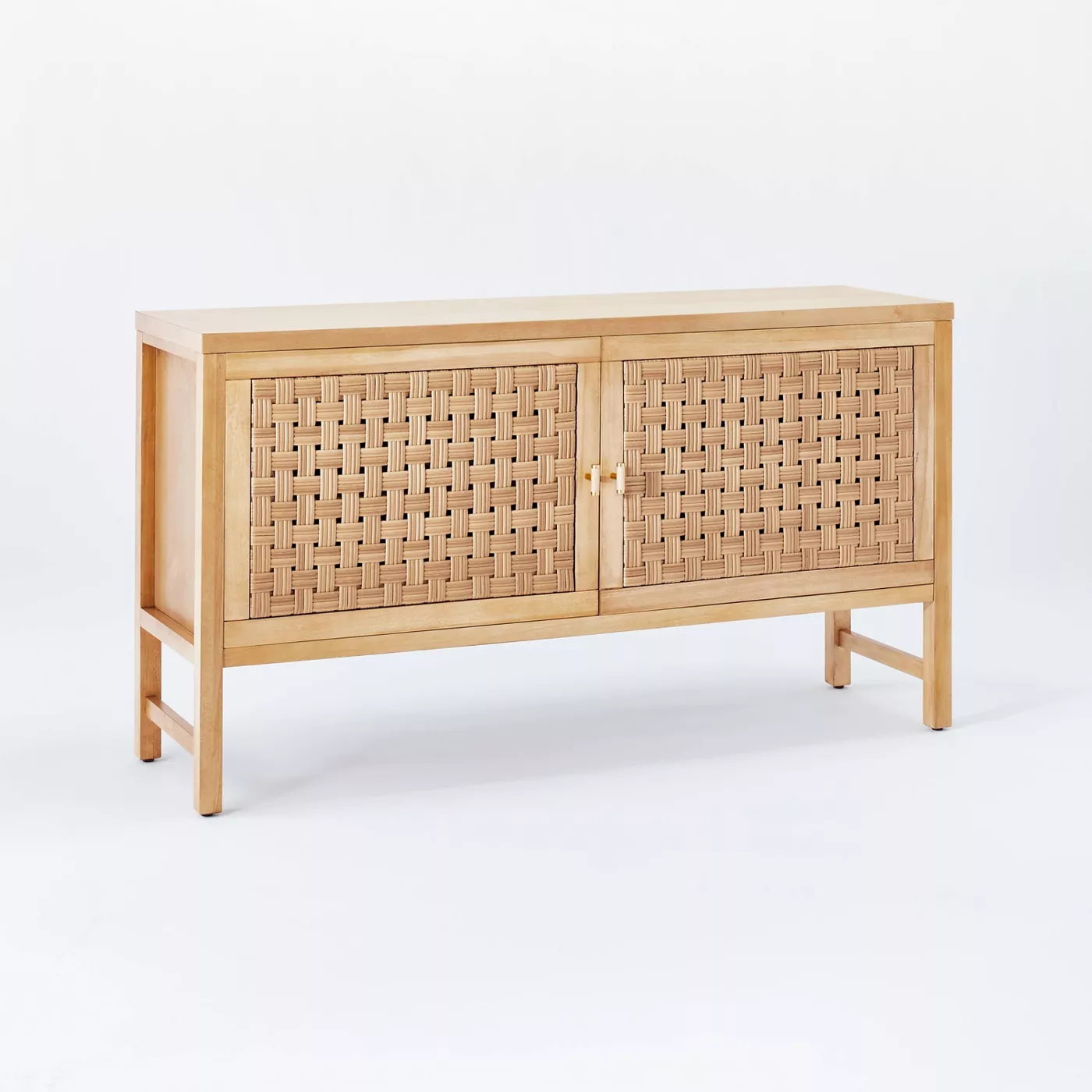 #9 Sherpa Chair & Upholstered Chair- $265.00/$300
This accent chair is perfect for those of you who love all things boho! Isnt' it so adorable?
The cream-colored cushions blend beautifully with the natural wood color frame – creating a pleasant harmony and design appeal.
Use this chair in the your bedroom, office, living room, or even as extra seating at your kitchen/dining table.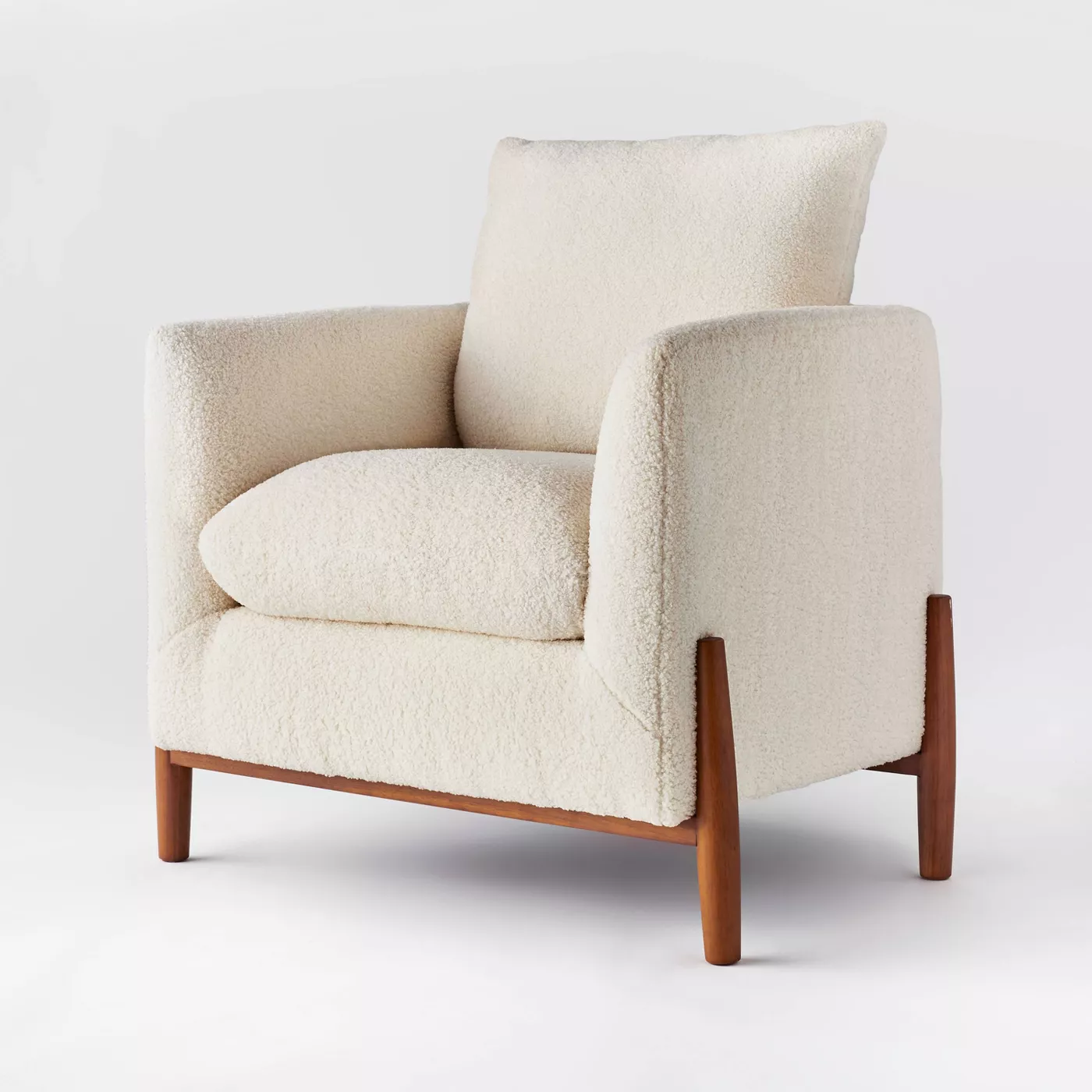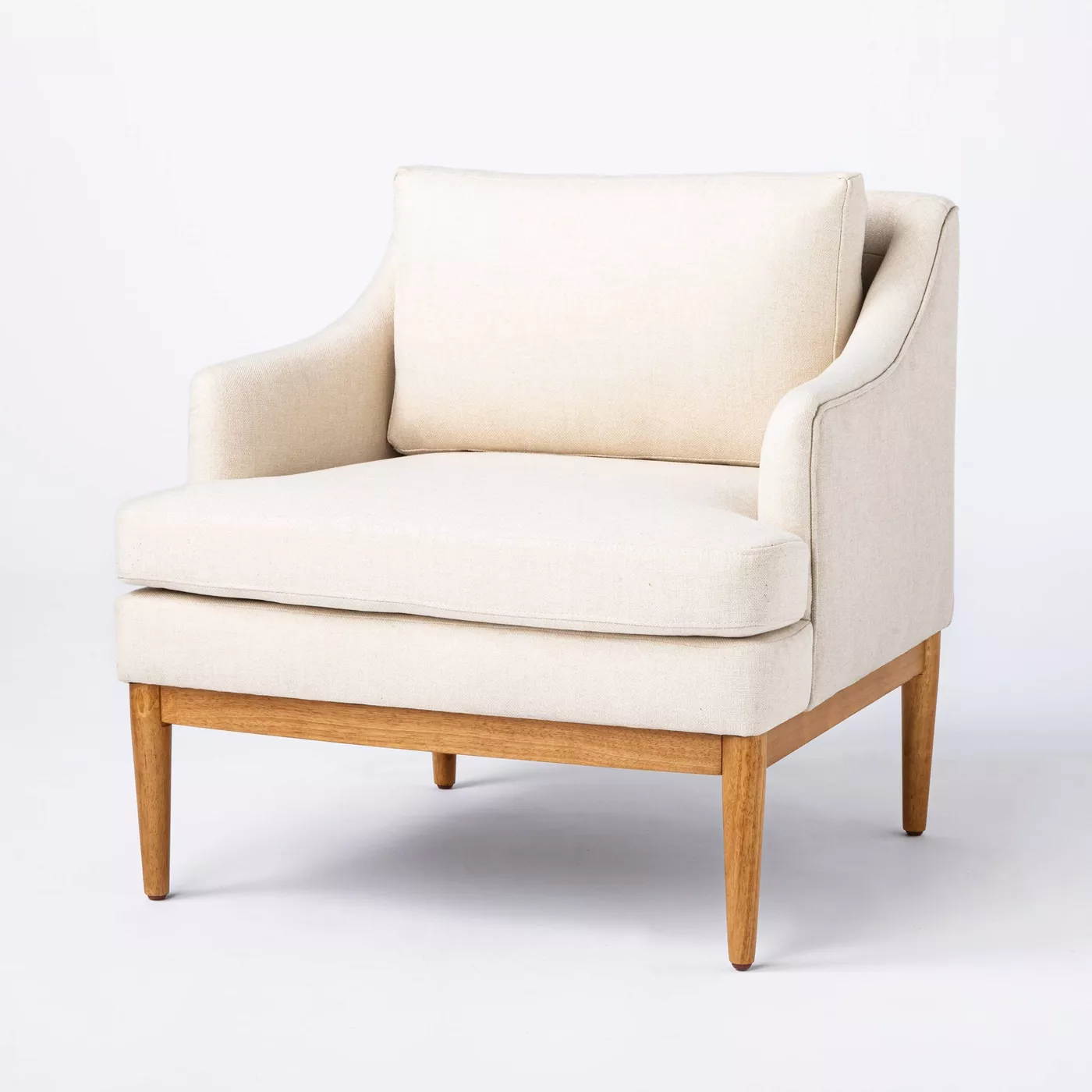 #10 Upholstered Ottoman with Strap – $100.00/$170.00
This adorable upholstered ottoman is my personal #2 favorite on the list!! It's so fun and completely versatile!
Use this ottoman for extra seating, as a footrest, or put 2 together to use as a coffee table or bedroom bench.
The neutral upholstery will work with any color palette, and will add a touch of whimsy to any room!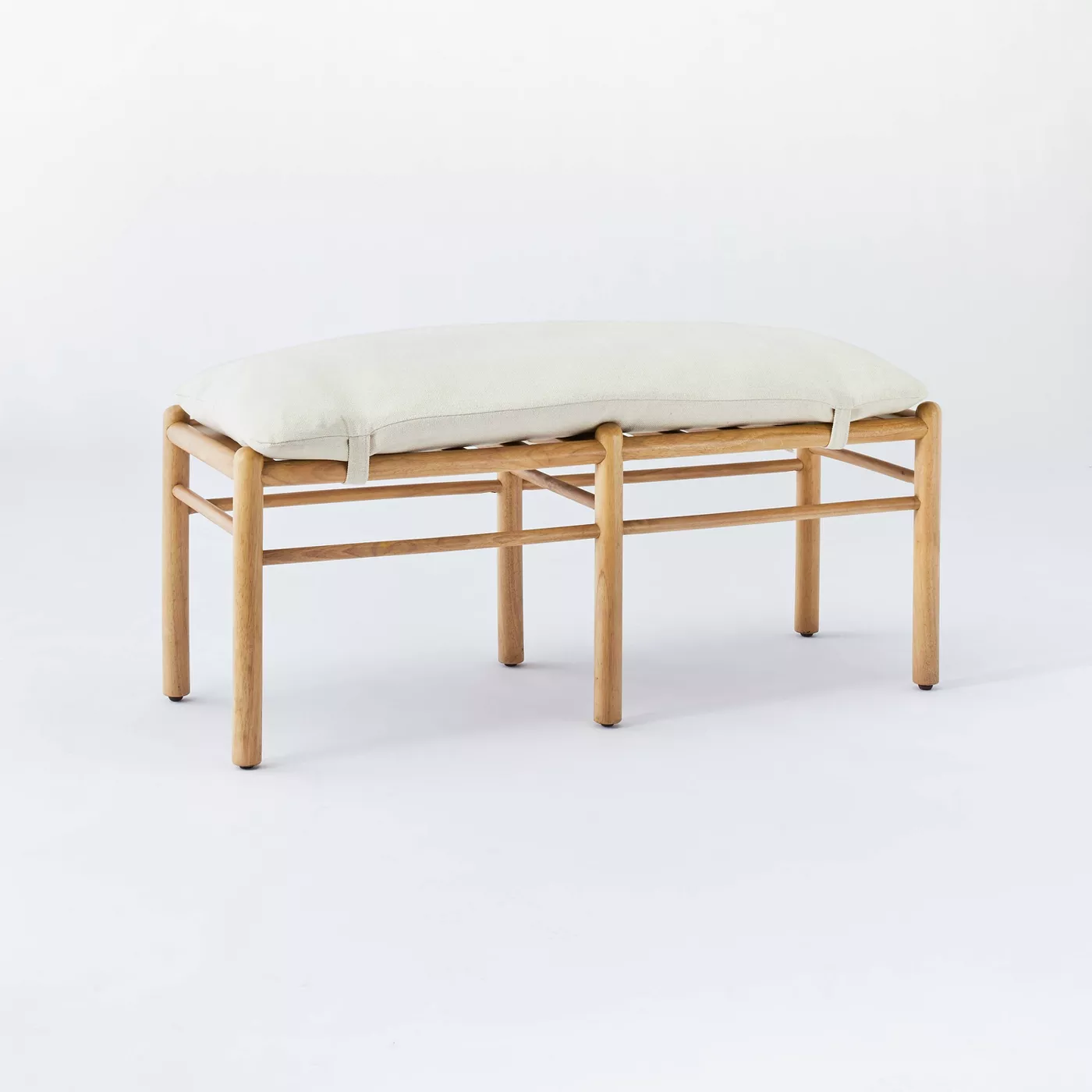 #11 Round Side Table & Coffee Table – $120.00/$220
This rattan side table is great for adding texture and interest to clean lines of modern farmhouse and mid-century styles.
The size is perfect for moving around to fit your needs, and the lower shelf is great for holding extra items like books or magazines.
Use as a end table for your sofa, between 2 accents chairs, or even in the entry to use as a welcome station and drop zone.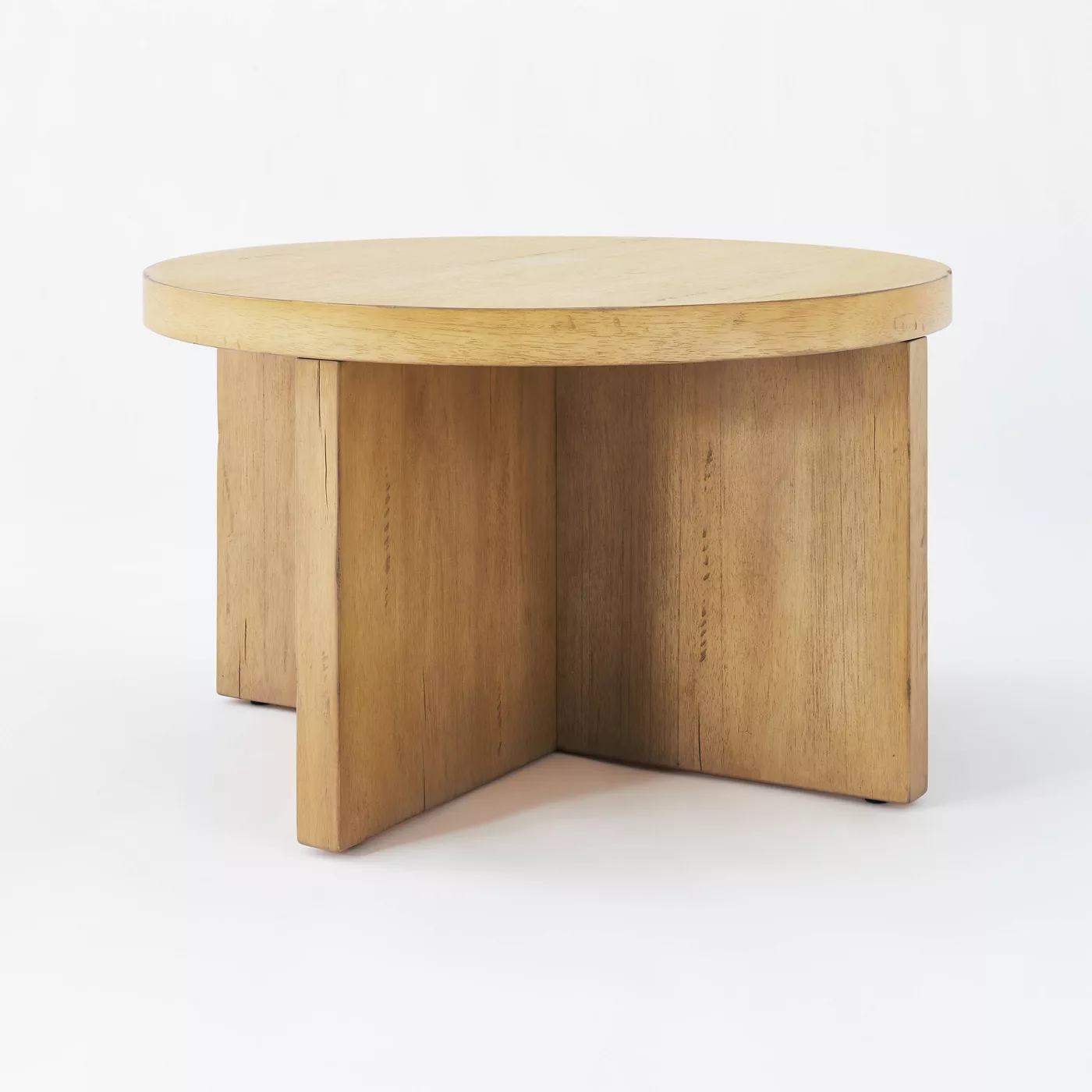 ---
FRONT PORCH/OUTDOOR FINDS: wreaths, rugs, & planters
#12 Eucalyptus Artificial Wreath – $35.00
You know that I love using wreaths for to bring in some spring/summer cheer, and this one fits the bill.
This wreath is made from artificial olive and eucalyptus leaves with an assortment of berry accents to add a natural element to your doors, walls, or mantel.
It is made from durable materials to last for the summer season and is 5.5″ deep to add extra fullness and authenticity.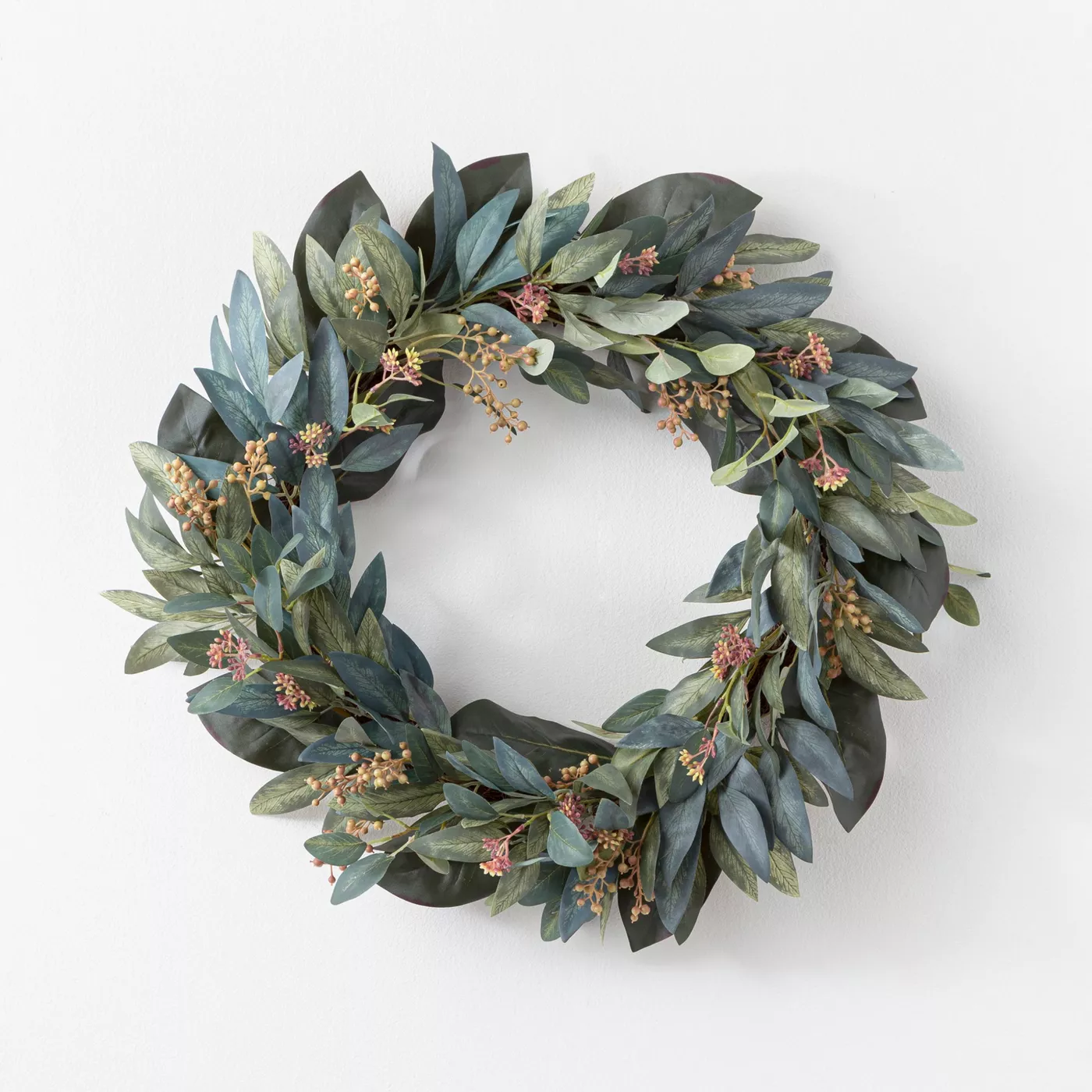 #13 Plaid Indoor/Outdoor Rugs – (Rug $20) and (Runner $49)
If you're looking for an indoor/outdoor rug to compliment or ground your space, this is a great choice.
The black and white pattern will hide dirt (yes-please!) and the plaid style will work with any decor style.
Pair the smaller rug with one of the outdoor mats (welcome or block print) for a trendy look, and use the runner in your entry, hallway, or at your kitchen sink.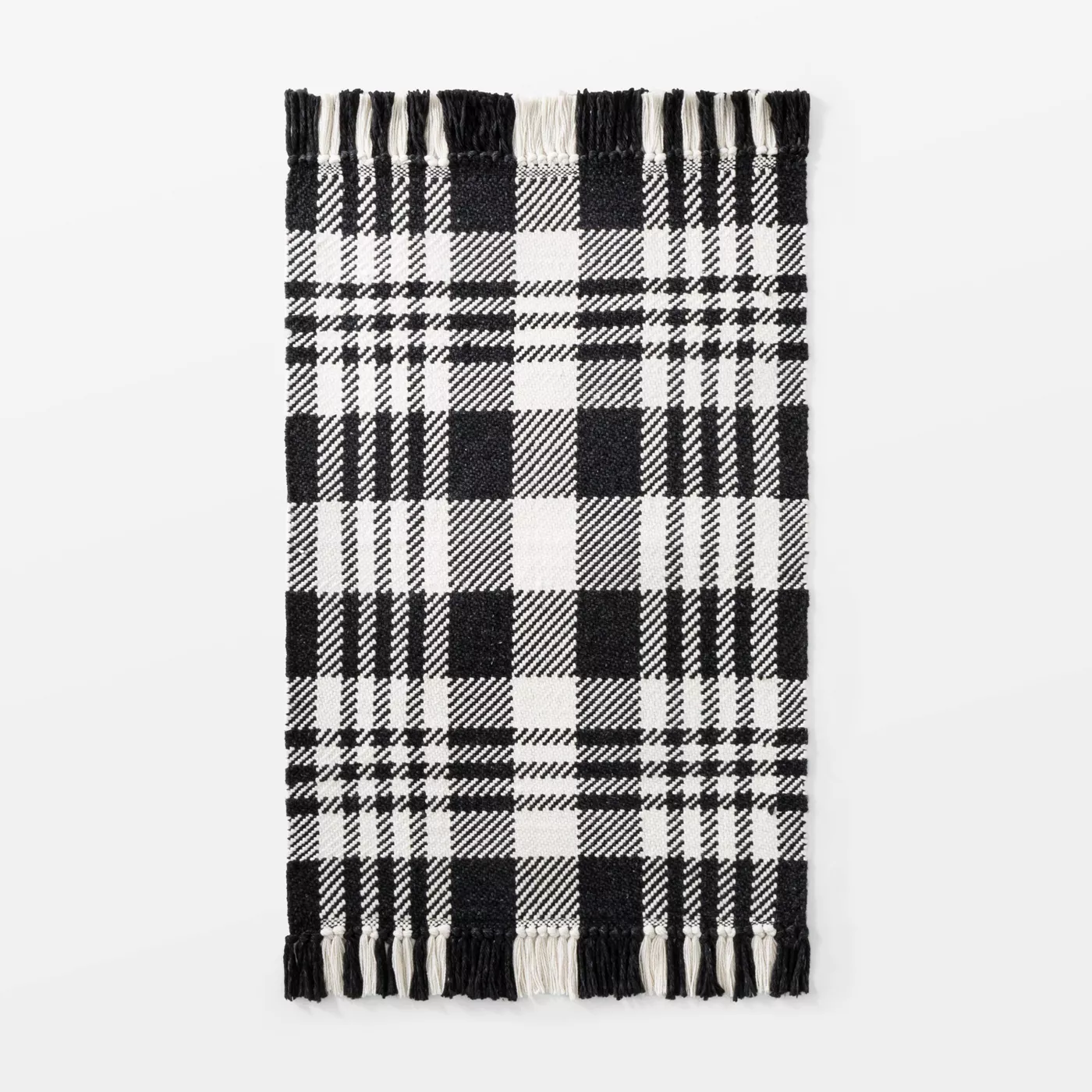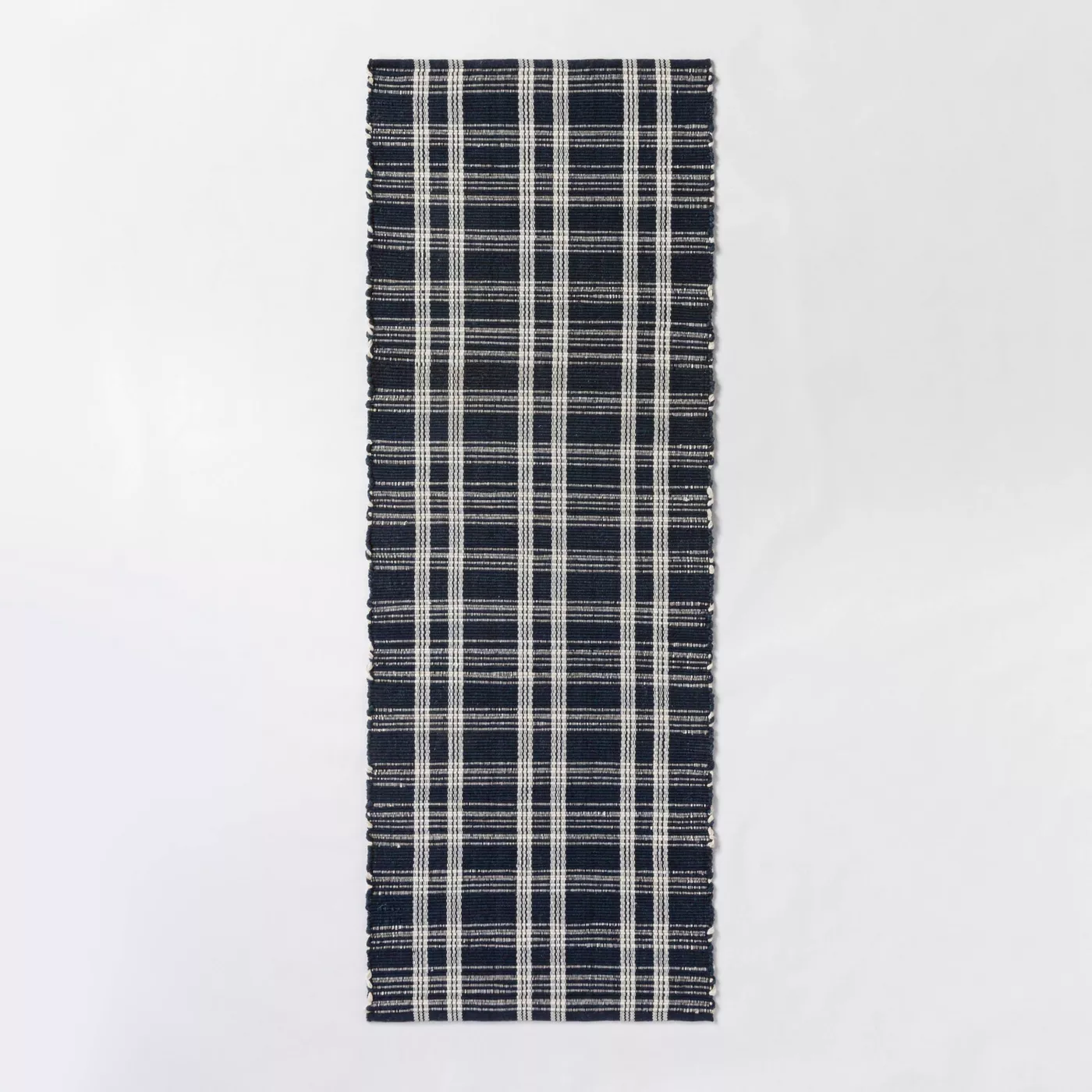 #14 Terra Cotta Composite Planters – short ($20) and Large ($30)
Punch up your front porch and increase your curb appeal with one of these terra cotta planters. Choose from 2 different sizes to accommodate all of your plant needs.
The neutral-colored planters will go with any color plant you choose, and will work with any decor style.
They look great indoors as well – try them in your entry, living room, or dining room spaces where you need a little greenery.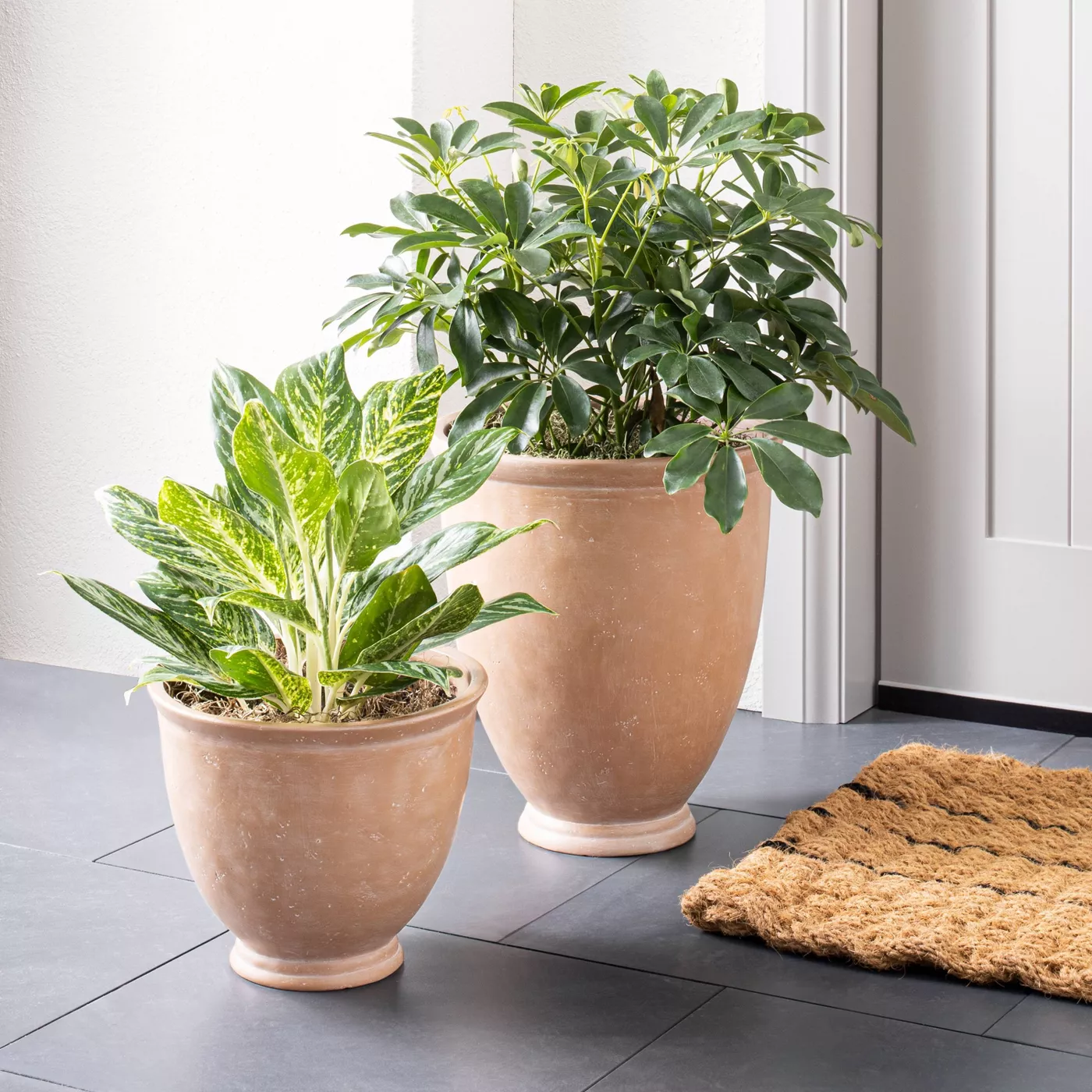 I hope you found some items to inspire your spring/summer makeover, and give your heart a little boost!!
Have a Happy Spring & Summer Everyone!!
Love & Hugs 🙂
Recommended Posts:
Joanna Gaines For Anothropologie: The New Collection
3 Key Elements: Coastal Cottage Living Room
14 Ways to Decorate With Blue: For Every Boom & Budget