With all of the renovations that we have done to our house, the shiplap accent wall in the living room is definitely one of my top 3 favorites!! Besides our master bath remodel, kitchen remodel, and opening up our kitchen walls, the design of this shiplap feature wall has significantly transformed the room. And today, I am excited to finally be sharing our shiplap living room accent wall with you! Adding A Shiplap Feature Wall to Living Room.
***This post is a little long – sorry!! But it covers the shiplap accent wall, painted white brick fireplace, and the shiplap bookshelf built-in. So grab a drink and a snack….. and let's get to it!!***
***NOTE*** This post contains affiliate links which means that I will receive a small compensation if you purchase something from these links. Please see my privacy and disclosure policies below. Thanks for your support 🙂
---
ADDING A SHIPLAP FEATURE WALL TO LIVING ROOM
So, here is what the room used to look like. This picture was taken a couple of weeks before we flooded during Hurricane Harvey for our home fall tour 2017 post (this was my 2nd post ever– so it's – well – looks like a new blogger did it – LOL)!! Hopefully, I've gotten a little better!
BEFORE:
AFTER: Complete transformation of the room – right? To see more of this spring and summer living room post click Spring Home Tour 2019.
---
THE STARTING PLACE: W
hy did we decide to add the entire feature wall in shiplap?
When we flooded from the hurricane, we had to demo the sheetrock up to 4 ft. high on the entire 1st floor of our house. So, we knew there were going to be some changes to that fireplace wall and niche anyway.
Here are some pictures of what it looked like, to give you an idea of what we were working with.
In the picture below, you can tell that our living wall is in line with the foyer wall – one continuous flat wall. But….not for long.
And then we were told by the mold inspector that everything below 4 ft high should be removed also for safety reasons.
So this meant all kitchen, laundry, & bathrooms cabinets AND the fireplace mantel would need to be removed.
UGH!! -( but we kind of knew this was going to happen).
Since we were already planning to replace the armoire niche with a shiplap bookshelf built-in, (see inspiration pic #1 below), we knew we needed a new design plan for the entire wall.
---
INSPIRATION PICTURES:
What did we want the shiplap feature wall design to look like?
Inspiration picture #1: This was my favorite picture for the shiplap built-in bookshelf – love it Forever Cottage!
And since we could not add another matching bookshelf to the left side of our fireplace (our laundry room is behind that wall), our *contractor* (*see NOTE below pictures*) suggested adding the shiplap to the entire wall – yes please!! – and so the decision was made right then and there.
So, I went back to my pinterest boards, and picked out a couple more shiplap fireplace wall inspiration pics. And I fell in LOVE!!
Inspiration pictures below: Don't you just love both of these designs by Studio-McGee and Max Crosby Construction, respectively? They are both so dreamy – right?
Inspiration picture #2: Incredible!! Studio-McGee does amazing work.
Inspiration picture #3: I love everything about this feature wall design by Max Crosby Construction!!
Now, that I had our feature wall ideas ready, we could begin planning out the actual layout of the fireplace and bookshelf.
I knew that I would take the white brick fireplace and mantel from Studio-McGee's picture and the fireplace brick surround design from Max Crosby's picture, and merge them together. Voila- it's go time!!
*** NOTE *** That same contractor (who abandoned our job) tried to act like I added this shiplap wall to our contract without him knowing anything about it…..when he was the one who suggested it.
So, Please be careful when hiring out – and get everything – in writing! Whether you're adding OR removing items on your contract, get WRITTEN and SIGNED (by both parties) change order slips.
OK – Let's Get To The Good Stuff!!
---
ADDING A SHIPLAP FEATURE WALL TO LIVING ROOM
I am going to break this post into 4 Categories & give you a project list to make scrolling easier. Some of the projects were going on at the same time, so I'll be showing the overall progress with some overlapping pictures.
4 CATEGORIES:
Shiplap Bookshelf Built-In Remodel
Fireplace Remodel
Shiplap Accent Wall Design
Brick Fireplace Surround
PROJECT LIST:
Square off Rounded Niche
Add Lower Cabinet for Built-In
Bump out Fireplace Wall
Add New Mantel, Fireplace Gas Door
Add Shiplap to Bookshelf, Fireplace and Wall
Add Brick Surround
Add Trim and Corner Pieces
Add Built-in Upper Shelves, Lower Cabinet Shelf
Prime & Paint
Add Hardware to Bookshelf
Add New Ceiling Fan
---
NO. 1 SHIPLAP BOOKSHELF BUILT-IN
The first thing the workers started on was squaring off the existing arches of the niche, and then building the lower cabinet of the bookshelf.
***NOTE*** Dimensions are included at the VERY END of the post….if you want more info on them.
Here it is in stages….
#1 Before
#2 Squared off Corners

#3 Adding Shiplap

#4 Adding Trim and Corner Pieces
#5 Adding Doors – Now ready for puttying holes, priming and painting.

Picture below. And with the lower shelf under the cabinet – for electronics, basket for organizing movies, and space for extra throw blankets & toss pillows.
***NOTE*** I had the carpenter build a shelf like this in my kitchen cabinets also. They are a must-have in large, tall cabinets so you don't waste any space. Plus, the shelves make it so much easier to stack smaller household items on top, and to tuck larger items underneath.
---
NO 2. SHIPLAP FIREPLACE REMODEL
I was so excited to remodel our fireplace, but had NO idea how many parts really made up the entire fireplace unit. Basically, you are designing the whole thing, piece by piece!!
***NOTE*** Dimensions are included at the VERY END of the post….if you want more info on them.
So, to make this a little easier for you to visualize, I added this picture below with fireplace terminology.
Remember that "starting out" picture with the LONG, flat wall from the foyer to the living room? Well, it was time to address that problem, and find a solution for it.
So, the first thing I wanted to change, was to bump out the overmantel 6″ from the wall. Since that existing flat wall has bothered me for like 14 years – LOL , I couldn't wait to add some detail to it!!
The bump out creates architectural interest to a flat, builder-grade wall, and gives the room a much needed natural focal point. Now, the fireplace is a defined element instead of a combined element of the wall.
***NOTE*** Dimensions are included at the VERY END of the post….if you want more info on them.
Here is the front view….
I'm going to combine the shiplap feature wall and fireplace wall, since my pictures were overlapping each other.
---
NO. 3 SHIPLAP ACCENT WALL
The shiplap accent wall went up a lot of faster than anticipated, once they did their test run on how to install it. Since this was the first time the workers had installed shiplap, I had to do a little digging to know what to tell them – that's how the Shiplap guide: shiplap, tongue & groove, and plank walls post came to be!!
Now, that I knew using actual shiplap boards (not the other 2 methods) was the look I was going for, the project could begin.
And even though our contractor and subs told us they "could not find any shiplap boards anywhere because of the hurricane wood shortage"…… (again – whole other story-ugh!!) I found some anyway – haha!! Thank you Home Depot – love the shiplap.
Sometimes, you just have to take matters in your own hands – am I right? Where there is a will ladies – there IS A WAY!!
Pictured below is a closeup of the shiplap boards, and the "gap" between them. The workers used a scrap piece of plywood (for the spacing between boards) each time, and the measurement is just a little less than 1/4″ gap.
We tried a couple of different gap sizes to see which one I liked the most, and the bigger gap appealed to me more. It is really personal preference – but I wanted to see the lines for added texture.
***NOTE*** Make sure the line from your bookshelf (right side) is even with your fireplace overmantel (middle) and with your shiplap feature wall (left side). You can tell that they are using that bottom piece on the mantel shelf to keep everything in line.
Once the shiplap is started, the line is just followed all of the way down the wall. Even if they had to cut smaller pieces around the fireplace overmantel bump out, they would continue matching up the lines.
And pictured below…. that overmantel is only 6″ deep, but it now defines the actual fireplace – right? As a result of the bump out, the eye has a natural "stopping point" which creates a natural focal point!!
---
NO. 4 BRICK FIREPLACE SURROUND
My idea for the fireplace design was to use the inspiration pictures (above)….and combine them a little bit. I wanted to have a "simple and clean lines" look like the Studio-McGee picture, and then use the brick fireplace surround design like the Max Crosby picture – only painted white.
Since we knew the bricks were going to be painted, the contractor just used plain bricks.
If your are looking for more brick fireplace inspiration, try 30 Stunning White Brick Fireplace Ideas and 35 Natural Gorgeous Natural Brick Fireplace Ideas.
Can you tell I am a visual person…… or noticed my "inspiration pics" taped on the wall throughout the living room – haha!! There's one in the bookshelf portion also!
You can tell from the picture above and below, that we were trying out different brick designs to see which direction we wanted the bricks to go (vertical vs. horizontal).
And I have to admit that I never knew sooooo much detail would go into the brick fireplace surround…..and the different brick placement DID create different looks – what??!! Cra-zee!!
We were planning to add trim (plinth), kind of like feet to the legs of the fireplace also, but unfortunately that didn't happen.
We were so rushed at this point because of the contractor problem, that we basically just gave up 🙁 The plinth (feet) would have had a little detail trim of some sort, but oh well – life's moving on!!
One thing that I did pick out, and still love is this clean, simple trim piece (white piece below). We also used it on the wrapped beams when we opened the kitchen walls, and it just adds a crisp clean line.
---
PAINTING EVERYTHING WHITE
We used Sherwin Williams Snowbound (SW 7004), oil-based paint for everything (shiplap feature wall, brick fireplace, & shiplap boookshelf). The painters primed it all first, and then sprayed it twice with the snowbound.
But….. the paint job was not good the first time around……so the contractor brought in a second painter to RE-PAINT everything again!! Nightmare!!
So it does have about 3-4 coats of paint on it.
***NOTE*** The puttying or covering of all the nails holes and trim pieces was very time consuming – just a FYI.
Can you tell this was not the most pleasant process?? haha!!
---
THE REVEAL
Of course, I couldn't resist adding my "love & hugs" accent pieces in here – front and center – LOL!! It's like a ray of sunshine for me 🙂
It's the little things…. I love the way that they installed the shiplap lining the ceiling and all of the side walls. Since the niche was deep (from the armoire), the bookshelf shelves wouldn't have looked right.
So, they made the lower cabinet large (to fill the space), and then filledin the "extra space" with the shiplap. It's my favorite part of the entire bookshelf!
Who knew such a small detail would add the biggest impact?
LOVE all things blue? Try 14 Ways to Decorate with Blue: For Every Room & Budget.
Well, what do you think? Do you think it transforms the room? Let me know – I'd love to hear some feedback!
Will you try to add a shiplap or other feature wall design to your home, and if so where would you install it?
Have a Great Week!!
Love & Hugs 🙂
Want more home design inspiration?
DIY Bookshelf Makeover: $2 Wrapping Paper
30 Stunning White Brick Fireplace Ideas
35 Natural Gorgeous Natural Brick Fireplace Ideas.
Coastal Farmhouse Master Bedroom
15 Ways to Customize a Builder's Grade Kitchen
---
SUPPLIES & DIMENSIONS/MEASUREMENTS GUIDE
Shiplap – Home Depot – (9/16 in. x 5 1/4 in. x 8 ft)
Corner Trim – Fireplace
Trim – bookshelf & wall – 1″ x 3″ x 8 ft., 1″ x 2″ x 8 ft.
Paint – Sherwin Williams -OIL BASED –

Snowbound SW 7004

Fireplace Dimensions (see below)
Bookshelf Dimensions (see below)
Living Room Accent Wall Dimensions (see below)
#1 – Shiplap – 6 pieces/box #2 – Corner Fireplace Molding
#3 – Trim – (1 in. x 3 in. x 8 ft), (1 in. x 2 in. x 8 ft) #4 – Bookshelf Cabinet Pulls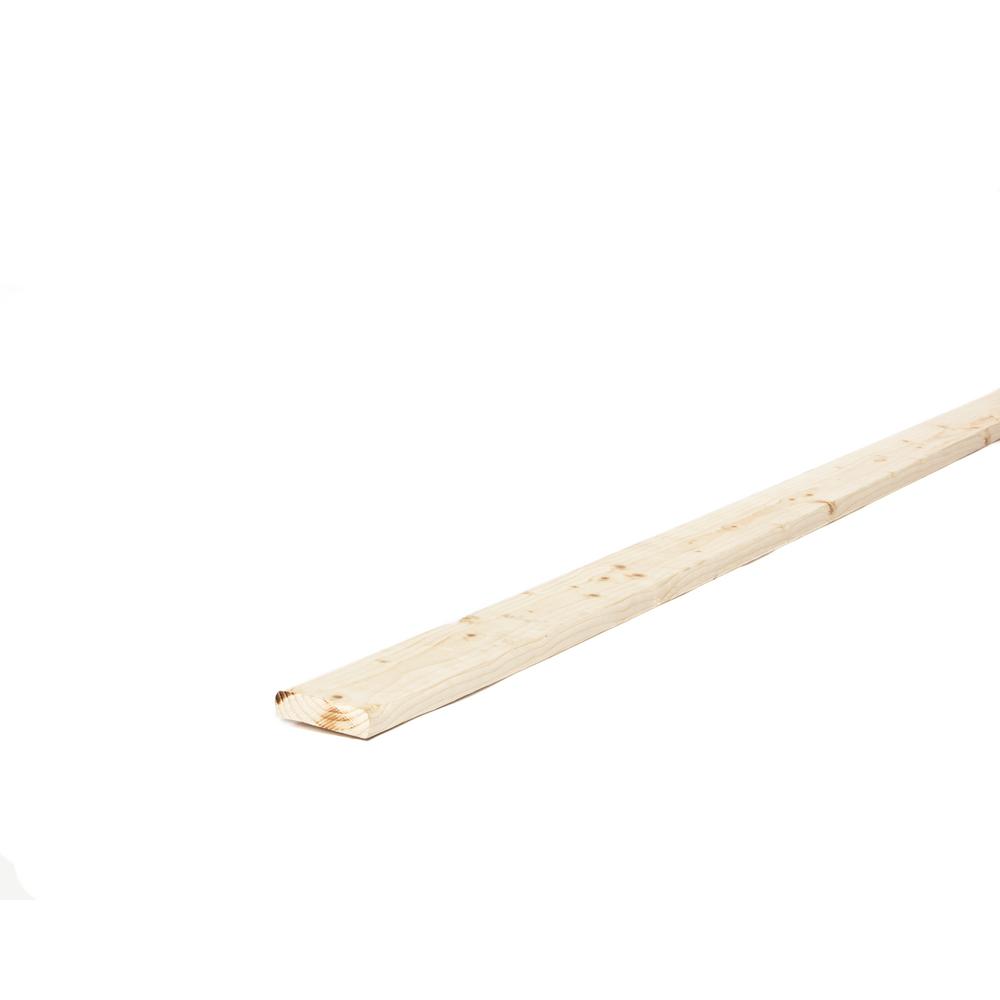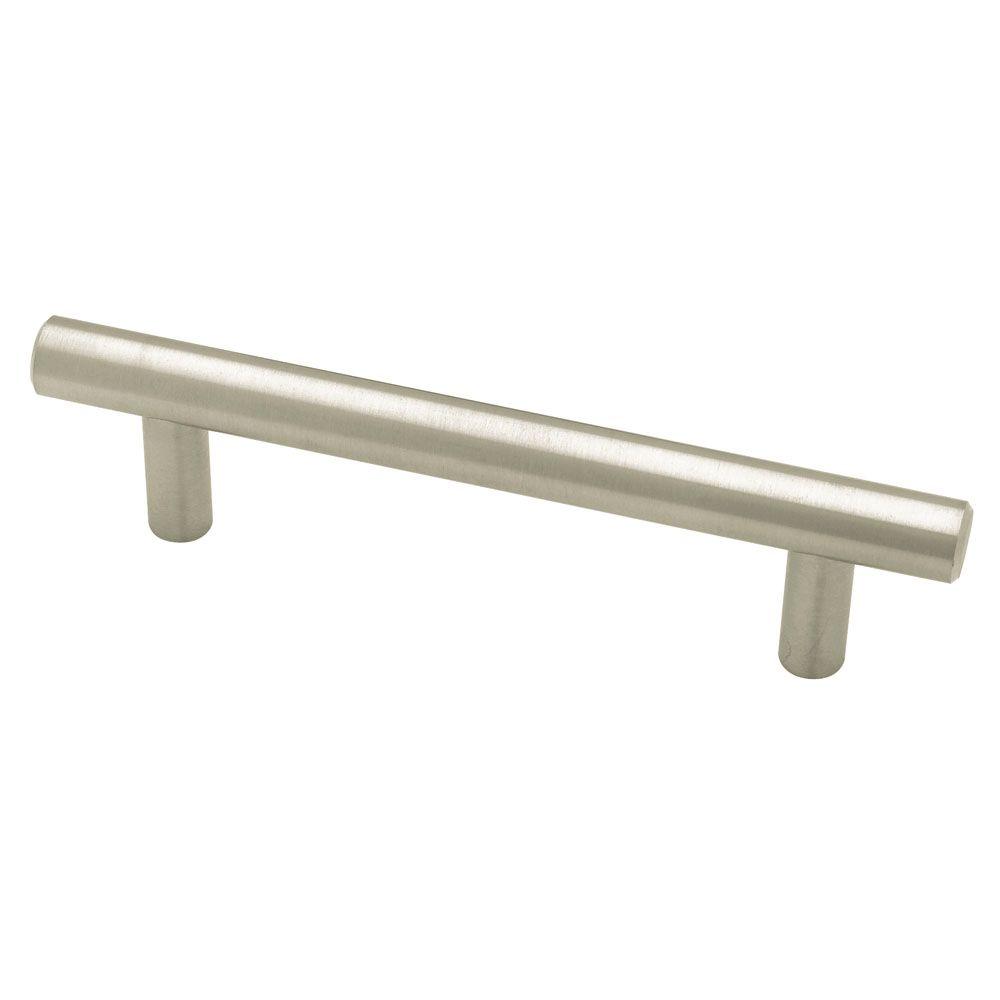 #5 – Ceiling Fan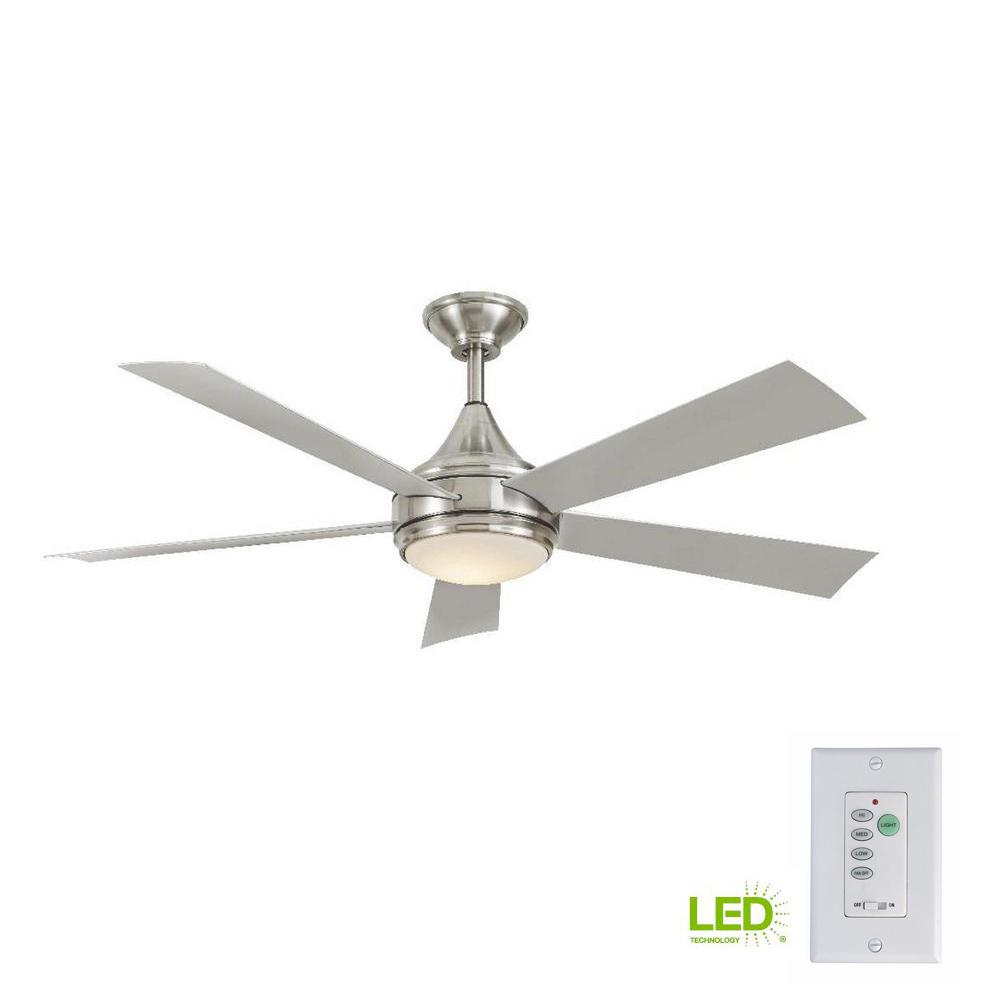 ---
DIMENSIONS & MEASUREMENTS GUIDE